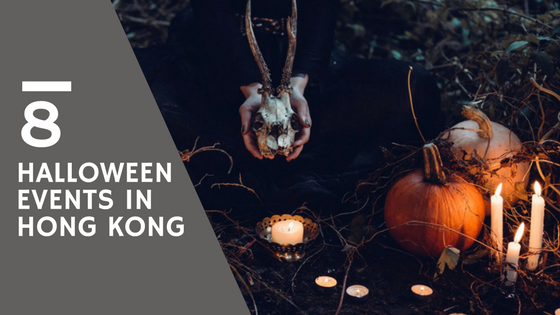 If you are having a tough time deciding on how to spend your Halloween this year, we bring you a round up of cool events happening in Hong Kong on this night of the un-dead:
1. Rewind, the coolest pop up party that runs part in HK every month in secret destinations on rooftops, beaches or warehouse, brings you a night of fright and spine-chilling party.
When: 28 Oct, 5PM – 29 Oct, 2AM
Where: SPIGA, 3F LHT Tower, 31 Queen's Road, Central, HK
Tickets: http://ptix.at/bl7xSl
2. If you love legendary Halloween cult classic "Rocky Horror Picture Show", Ophelia brings you the glam version LIVE. Throw in insane freakshows, craziest costume contest and killer cocktails, you know you are in for a thrill ride of a night
When: 28 Oct, 6PM – 29 Oct, 3AM
Where: 39A, 1F The Avenue, Lee Tung Avenue, 200 Queen's Road, Central, HK
Tickets: http://ptix.at/cdJa2j
3. Don't like parties, but don't wanna miss out on all the thrills and chills? Come with friends to Hong Kong Open Air Cinema Club's screening of the supernatural horror, The Conjuring
When: 27 Oct, 7PM-930PM
Where: The Hive Co-working Space, 21F, The Phoenix Building, 23 Luard Road, HK
Tickets: http://ptix.at/cd1Pbo
4. You know the scene: a storyteller spinning her tales of slowly unravelling horror, her audience rapt with wide open eyes, while menacing shadows tower over them menacingly. And then suddenly, screams filter through the hallway…join Hong Kong Stories this Halloween, a group dedicated to the art of storytelling and who run regular workshops for storytellers and produce more than 12 live shows per year. After Dark is true stories told live without notes
When: 27 Oct, 8PM-10PM
Where: 2 Lower Albert Road Central Hong Kong, 852 Central District, HK
Tickets: http://ptix.at/u3XMCt
5. If you have always been spooked by Ridley Scott's seminal science-fiction horror film, Alien, you now have a chance to look at a documentary on the life of the dark surrealist Swiss artist, H.R.Giger, the creator of Alien. The screening is followed by a talk with the director Belinda Sallin.
When: 28 Oct, 5:15PM-7:50PM
Where: 2 Harbour Road, Wan Chai, Hong Kong
Tickets: http://ptix.at/ciMklg
6. But of course, don't stop there, relive the original Alien by Ridley Scott again!
When: 27-29 Oct, 730PM-930PM
Where: Festival Grand Cinema
Tickets: http://ptix.at/KJkC54
7. More exploration awaits at Duddell's Halloween: Annual Masked Ball: come dress as an explorer and adventurer for a night of dark discovery, mystery and adventure.
When: 28 Oct, 8PM-2AM
Where: 3F Shanghai Tang Mansion, 1 Duddell Street, Central District, HK
Tickets: http://ptix.at/IV2kYn
8. Stranger Things have happened than the 2nd season of Stranger Things coming out around Halloween! Come dressed as your favourite Strangers Things characters and party over beer and tacos
When: 28 Oct, 7PM-4AM
Where: Brickhouse, 20 D'Aguilar Street, HK
Tickets: http://ptix.at/pDbctg
To discover more cool events in Hong Kong, get the Peatix discovery app: