Need help finding ways to celebrate reaching this midyear milestone? Don't worry, because we Nomads have your back, and we've already rounded up some of June's highlights just for you.
ChateauAsia Magical Tasting Night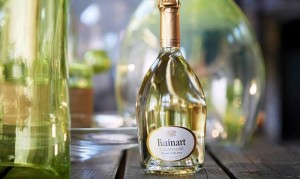 Join ChateauAsia Magical Tasting Night for their 3rd anniversary as they take you on a 'Tour de France' tasting that will bring you the finest of wines from Alsace to Rhone Valley! Learn more about your favourite wines from professional sommeliers and wine experts, but not before sampling the scrumptious pairing menu (think Smoked Duck and Braised Minced Beef Balls)! Pssst, what's more, rising magician star Danny Koh will be sure to amaze you throughout the evening, so you'll be sure to have a memorable night.
The event will take place on Thursday 4 June, from 7pm – 9pm at Tower Club. Tickets are from $108 and can be purchased here.
Singapore Sling Master Class at The Long Bar of Raffles Hotel
Celebrate the 100th anniversary of the Lion City's iconic drink – the Singapore Sling! Join the knowledgeable bartending team over at The Long Bar for a master class to learn more about this legendary cocktail through an exciting demonstration and hands on cocktail-crafting workshop. You'll be whipping up this celebrated drink in no time!
The event will take place on Thursday June 4 from 7pm – 8:30pm at The Long Bar, Raffles Hotel. Tickets are from $108 and can be purchased here.
Seeing Through The Corridor Co:Lab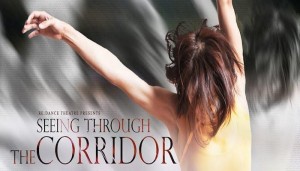 Inspired by the idea of common space, resident choreographer Dapheny Chen will bring together a selection of stories based on each dancer's personal experiences and memories. Witness the astounding grace and awe-inspiring athleticism of contemporary dancers as they explore the relationships, community spirit, and personal journeys of the humble HDB's residents.
The event will run from 12 June – 28 June from 8pm – 11pm at the Gallery Theatre, National Museum of Singapore, and Goodman Arts Centre Black Box. Tickets are from $20 and can be purchased here.
Ariane Deborah: Beginnings EP Listening Party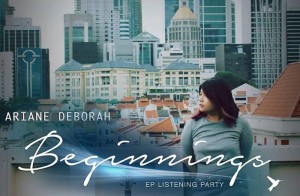 In the mood for some good new music? Then we highly recommend giving Ariane Deborah a listen. Inspired by her own personal experiences, this local singer-songwriter's soulful melodies are sure to move you. Featuring showcases by Ariane Deborah and fellow friends Jaime Wong, Tim de Cotta, and HubbaBubba, the Beginnings EP Listening Party aims to raise funds for a debut EP. So come along to Artistry for a mesmerising night of good music and good drinks!
This event will take place on 20 June from 8:30pm onwards at Artistry. Tickets are priced at $15 and can be purchased here.
Golden Point Awards Workshop Series: English Poetry
Calling all budding poets! Hosted in commemoration of Singapore's biannual Golden Point Awards, this English Poetry workshop will be led by Cyril Wong. Join Singapore Literature Prize-winning poet Cyril Wong for this workshop to explore the trends that make for an award-winning set of poems while learning more about one's poetic voice.
This event will take place on Saturday June 6 2015 from 10am – 1pm at Goodman Arts Centre Meeting Room 3.
Tickets are priced at $25 and can be purchased here.
Article written by the City Nomads editorial team. For more information on events updates and recommendations on what's happening in Singapore visit citynomads.com/events.