Android users, we have something in store for you.
Say hello to the new Peatix 3.0, where discovering events on the go has just been made easier & faster. If you've loved seeking out under-the-radar experiences on the Peatix mobile app before, trust us when we say you're going to embrace what awaits with this update and here are 5 key things you can look forward to:
1. City Selection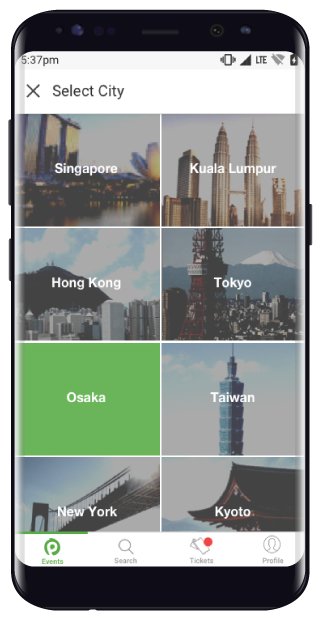 Planning on a getaway to Singapore, Kuala Lumpur or even Tokyo? With the new City selection feature, you can now peek into the cool stuff happening in nine other cities before purchasing your tickets to these events with ease! We understand that when it comes to searching for events, you might prefer to narrow your search for specific results, which is why we have also introduced "filters" – where users can now opt to display results for events, limiting to a specific period and/or categories.
2. Curation
Take it from the team. Each week, a group of pretty cool tastemakers (aka, the Peatix team) combs through hundreds, if not thousands of events in our local cities before presenting to you our list of curated selections, featuring our top picks from all your favourite categories. We hold ourselves by pretty high standards so find out what makes us tick in this list of curated events and we're pretty sure you're bound to love what we've set our eyes on.
3.  Search
Hello, is it me you're searching for? In this new update, we've studied the trends and bumped up the 3 most popular categories in your city to help you find what you love, in a heartbeat. That does not imply that we've removed everything else – just scroll down and you'll find all the other categories that you thought was once there.
4. Tickets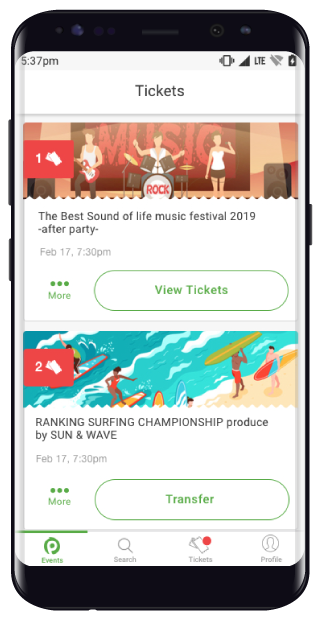 With a new dedicated "tickets" tab, find all your event tickets, past or present, with just a tap. Whether you are preparing to check-in to an event, planning to transfer tickets, or just seeking more details, simply scroll to select a ticket from the list and tap on "View Ticket". Easy pea-sy!
5. Profile
In the updated Profile tab, easily retrieve events you've starred or groups you're following in the newly added "Starred / Following" feature. If you are organizing an event or own a group, you can find all the information you need under "Hosting".
And there you have it – A world of unlimited possibilities awaits in your palm. Download the new Peatix 3.0 for Android here and be on your way to discover your next experience, all in an app!