New years are big business. First, you wrap up the year end's revelries and return to life as the responsible, decent, human being that you've been for all of 11 months before December arrived. Then, there's the added pressure of navigating the year ahead with lofty resolutions in what's presumably, an laudable attempt of making the journey into the next 365 days worthwhile and purposeful.
We know there are a lot of things to get in order in the first month of January before setting foot in those uncharted waters for the year ahead. So whether you're hoping to finally embark on a career change, move a step further in understanding your life's purpose, pick up a new skill or looking to ditching some excess pounds, these events can help you get a head start with your resolutions:
Ikigai directly translates to "a reason for being" and it is usually used to indicate the source of value in one's life or the things that make one's life worthwhile. Following its popular reception in recent times, the concept has since been studied and adapted into various personal development programmes, helping one achieve a purposeful sense of being by identifying your strengths and how to best leverage them.
Best for those who: Haven't quite realised we're in 2019 nor know what to do with it.
Is your Linkedin account reminiscent of Grandpa Joe's Facebook account? You know, one where by it's there because everyone has one and it'll be good to use it to "connect with people" they say. But behind that dated, sketchy profile pic (or worse, an avatar), a name & a liner that doesn't really say anything. no one's really home. If you're guilty of all of the above and wonder why you've never gotten remotely close to being headhunted, nor making progress with growing your business leads, this is where you should be getting started.
Best for those who: really should be resurrecting their Linkedin accounts from the grave.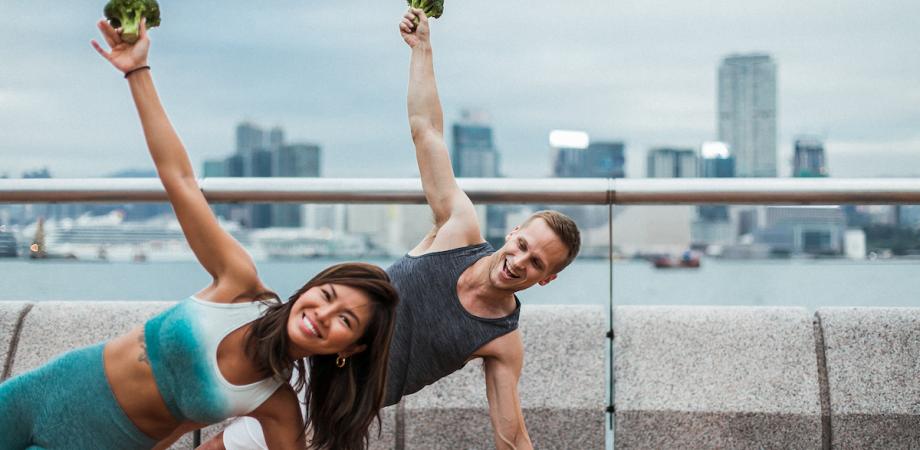 Brocnbells (short for Broccoli & Dumbbells), is essentially a social wellness platform that strives to bring people together by sharing workout moments. They understand that there's little incentive for people to come together without being bonded by a secondary purpose hence they've created 3 signature programmes – Sweat Buddy, Sweat Date & Sweat Work, that incorporates workout sessions with your social agendas – allowing you to meet or bond with people you're looking to connect with. In this edition, they are calling out for Techies & comrades of the #startuplyfe so this is where you could get started, probably striking off 2 on that resolution list, if you're planning on shedding some pounds & expanding that business network.
Best for those who(se): only workout comes in the form of tapping fingers.
Planning on travelling more this year? If you're still undecided with those travel plans, this might be a good reason to firm up the plans with picturesque locations.
Document your experiences, sights, and travels the analog way, with your own hands. Learn how you could put together your very own journal, learn the art (and skill) of travel sketching and forget about the gram for a minute.
Best for those who: finally realise just how much Instagram (and those damning stories) are really contributing to your data draught.
Have a kitchen that's under-utilised? Time to change that. If Youtube videos are the furthest you've ever gone in a futile attempt to stove up, why not start on a clean slate with this cooking class? Enjoy the tantalising rich and spicy flavours of Sichuanese cuisine and reap that fulfilling pleasure of serving up a hearty four-course meal. You'll be guided under the close supervision of a Le Cordon Bleu trained chef so rest assured you won't be left alone to set anything ablaze, well, maybe with the exception of your tongue.
Best for those who: have an impressive stash of unopened condiments at home.
So there we have it! 5 events to get you started with checking off those resolutions for 2019. We know this list is far from being exhaustive, so hop over to Peatix.com and take your pick from more than 800 events (and counting) to help you get started.  After all, you have the next 10 months to be accountable to.