Film buffs, reel in delight.
The Singapore International Film Festival (more fondly referred to as SGIFF) is set to return in its 29th edition from 28 Nov – 9 December, paying homage to Asian Cinematic Magic across 12 days. This year, the festival celebrates progressive development in Asian cinema and diversity in filmmaking, while honouring cinematic legends and recognising exceptional talents. Expect an enthralling line-up of exclusive screenings and off-scene programmes dedicated to nurturing talents with Festival Masterclasses, In-Conversation sessions, Talks, and Panel Discussions delivered by guest directors, producers, actors and industry experts.
This year's special guests in attendance will have you cinephiles sitting up and squealing in sheer excitement. Get up close and personal with star-studded names like Sammi Cheng, Rithy Panh and Joan Chen, who will be making their way into town during the 12-day festival, sharing about their cinematic careers and here are 8 events the Peatix team's got on their watchlist:
In partnership with the Taiwan Film Institute and Taiwan Docs
Accompanying the film selection from SGIFF's Focus on Taiwanese Documentary Cinema, this in-depth discussion will delve into how Taiwanese documentary filmmakers broach the collective histories of a nation through representations of personal experiences. The distinguished panel of speakers will share their insights on the distinct Taiwanese 'voice', along with the thematic concerns that present themselves in these docu-memories.
Remember there was a time where "Money no Enough?" – Celebrating its 20th anniversary this year, the Singapore Film Commission has commissioned a documentary highlighting the history and evolution of the Singapore film industry. The documentary presents a reflective take on the development of local filmmakers and their community from the past to the present, and explores the next chapter for Singaporean films as the industry continues growing.
Organised as part of the SGIFF Southeast Asian Producers Network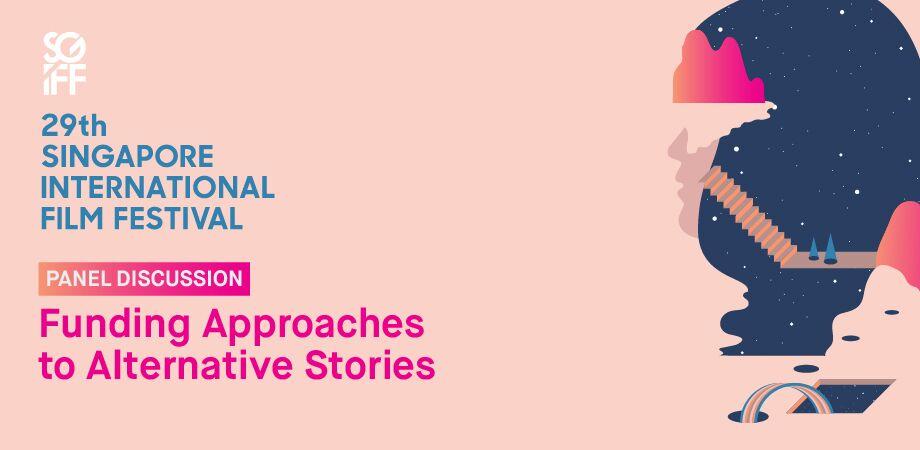 Show me the money: The Southeast Asian Producers Network brings together producers from the region to share their wealth of knowledge with one another in an open exchange of ideas. This year, the panel discussion revolves around what makes a project an attractive proposition for private investment as four private investors in the region share their past experiences in film financing and what they believe makes a project attractive and interesting to financiers. The panel will be followed by a candid conversation with award-winning producer, Lord David Puttnam, proud recipient of 10 Oscars, 25 BAFTAs and a Palme d'Or at Cannes, with films such as The Mission, Chariots of Fire, Bugsy Malone and Midnight Express on pushing the boundaries of creative producing and how to get navigate the difficult process of getting your independent films financed.
With director Mikhail Red, producer Micah Tadena and cast Bea Alonzo, Charo Santos-Concio and Jake Cuenca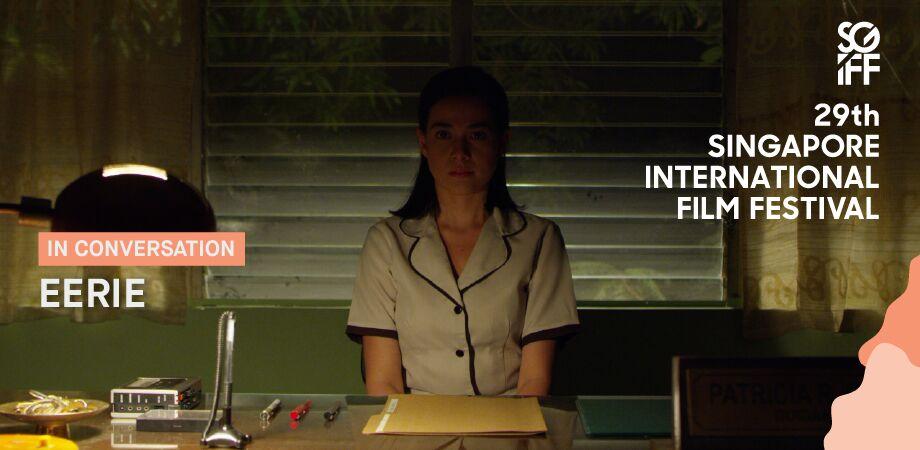 An homage to the genre of convent-school horror, Eerie centres on the mysterious deaths of girls in St Lucia Convent, and their link to another tragedy that occurred years before. This subversive film is a sensory experience that calibrates a balance between fear and sympathy towards misjudged youth. Mikhail Red's first foray into the horror genre stars Pinoy cinema heavyweights Bea Alonzo, Charo Santos-Concio and Jake Cuenca. Find out more about the inspiration behind Eerie, and how Red and his cast created a world torn apart by horror.
Meet the man with an iron fist: An influential figure in Thai cinema, Yongyoot Thongkongtoon made an entrance with his internationally acclaimed directorial debut, The Iron Ladies, in 2000. Famous for creating lovable characters in his comedic films, Thongkongtoon branched out into the realm of horror with 2008's 4bia, a four-segment horror omnibus, as well as romantic dramas in 2009 with Best of Times, Thailand's submission to the 82nd Academy Awards for Best Foreign Language Film. In this session, discover the influences and inspirations behind his moviemaking (from writing to directing and producing), and find out how he consistently reinvents Thai cinema.
Entertaining the critics: Known for her star power and sensual vocals, Sammi Cheng is one of Asia's most prominent singers and actresses. She started her film career with the feature Best of the Best, then starred in the popular romantic comedy Feel 100%. After a string of high-profile leading roles, her performance in Wu Yen won Best Actress at the Hong Kong Film Critics Society Awards in 2002, and garnered a nomination at the Hong Kong Film Awards. Uncover how the actress has cemented her style through a bold and diverse filmography, what drives her artistic pursuits, and her hopes for upcoming projects.
She's legendary: Joan Chen recipient of this year's Cinema Legend Award, is one of cinema's most respected Asian stars, having appeared in more than 40 film and television roles that straddle both the commercial and independent arenas. As Chen's alluring screen presence continues to dazzle critics and audiences worldwide, she has also developed a career behind the camera as a director, producer and writer (starting with 1998's Xiu Xiu: The Sent Down Girl). Join the Shanghai-born, California-dwelling Chen as she reflects on her experiences in Asian, European and Hollywood cinema, and the methods that animate all her creative work.
The 29th SGIFF will be presenting the Festival's highest honour, the Honorary Award to Cambodian filmmaker, Rithy Panh, for his considerable contribution to cinema. Panh is one of the most internationally acclaimed Cambodian filmmakers of today. A survivor of the Khmer Rouge genocides in the 1970s, Panh went on to create a unique body of work. He deals with modern Cambodia and the traumatic legacy of the Khmer Rouge regime through films such as Rice People in 1994, the harrowing S-21: The Khmer Rouge Killing Machine in 2003 and The Missing Picture (winner of Cannes's Un Certain Regard prize and Cambodia's first film to be nominated for an Academy Award) in 2013. Get up close and personal with the prolific filmmaker as he shares how he perceives his own work, and the thought processes that anchor his cinema.
And there you have it, 8 off-scene events that grants you a backstage pass into what is often left unsaid in the elusive business that is film production. And if this isn't enough, be sure to check out the full listing of Masterclasses, In-Conversation sessions, Talks, and Panel Discussions here or a complete schedule of the festival, including film screenings here.