On Sept 16, 1963, Peninsular Malaya joined hands with Sabah, Sarawak and Singapore (for a short time) to form Malaysia. Today, it is a public holiday that we often hope falls strategically on a Sunday, to create an epic weekend.
This year and this week, you can commemorate this historic day of conception with a variety of enriching events.
Volunteer at Kelas Kaseh for the Orang Asli | Sept 16
Kelas Kaseh is an educational community that envisions the empowerment of education for the underprivileged through volunteerism. Spend your weekend guiding primary and secondary students to help improve their academic performance out of school. You can volunteer your time and know-how in English or Mathematics at Kampung Orang Asli Sungai Buah or at Kampung Orang Asli Kachau Dalam.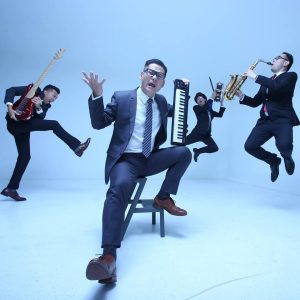 15th Johor Arts Festival | now to Sept 23
This ongoing arts festival flourishes on with an extraordinary Fusion Wayang Kulit performance. Peperangan Bintang is a must-see retelling of the iconic 1977 film Star Wars. Through beautifully crafted puppets in a Wayang Kulit (traditional Kelantanese shadow puppetry), Prime Minister Tun Dr. Mahathir Mohamed will also be featured, along with his signature bush jacket and Bata slippers. There will also be a chat session on heritage food After Hours 2.0: Food Fetish as well as a film screening on Johor Bharu's migrant community Border/less – Sharing Session & Film Screening.
Spill The ink Poetry Lab | Sept 15
Alongside award-winning Mumbai poet Rochelle D'Silva, this workshop will guide you through the nuances of spoken word poetry and what differentiates it from page poetry. There will be writing exercises, sharing and critiquing of poems, and tips on how to edit your own poems. This poetry lab is opened to writers of all ages and abilities. All you have to bring is your pen, notebook/laptop, and an open mind.
PETROSAINS Science Festival 2018 | Sept 14 – Sept 16
Join the Gerontechnology Symposium for a series of workshops on Sept 14 on future tech and the future of tech. Throughout Sept 15 and Sept 16, Petrosains will also be hosting a series of free talks that range from UiTMSAT-1: Malaysia First Nanosatellite to A Cell-ebration of Cells. This festival will also feature a special talk on The Role of Service Robots in Malaysia's 4th industrial Revolution and The Future of Waste Management in Malaysia by CENVIRO. Admission is free.
Craft Workshops @ RIUH | Sept 15 – Sept 16
Make snowskin mooncakes, arrange flowers or introduce yourself to brush lettering through the creative workshops at RIUH this weekend. Alongside pop-up stores & food, showcases and live performances, these quick classes may spark your interest create your own eco-friendly, recycled paper batik journal or teach you a new skill such as making a lamp out of chopsticks  
Hap-pea Malaysia Day! 🙂