Getting bored of mainstream cinema? If like us, you feel that hoarding the local cineplexes on weekends can chip some of the movie magic away, why not unearth the series of exclusive & curated film screenings on Peatix?
Here's our scoop for November and best to catch them (quick), if you can:
To commemorate 100 years of Korean cinema in 2019, the Asian Film Archive presents Faces of the Korean Woman, a film programme that explores the multi-faceted portrayal of women throughout Korean film history from the 1930s to the 2010s.
As the figure of the Korean woman moves through tumultuous periods of Korean history―from the Joseon Dynasty, to the Park Chung-hee era, up to the contemporary times of neoliberalism―we see various interpretations of girlhood and womanhood manifested on screen, albeit through a predominantly male-oriented lens. They oscillate between the virtuous and the vampish, the pitiful and the horrific, the subjugated and the fiercely independent.
Featuring historically important early classics, popular genre films and critically acclaimed works by iconic male and female Korean directors, the programme's 24 female character-driven films hope to offer a retrospective view on female representation in Korean cinema, and open up new perspectives through the restoration of their faces within the cinematic imaginary.
Our picks:
Wed Nov 13, 2019, 8:00 PM – 10:00 PM
This tender film chronicles five girls' friendship after high school. Like many in town, they dream of living in Seoul, but
circumstances keep most from doing so. The exception is entitled but resilient Hae-joo, who moves for work. Her departure rattles them, who worry about losing their long-shared camaraderie as adulthood forces them on separate paths. As they try to stay connected, what emerges is a portrait of the strength of young Korean women as they tackle the burdens imposed on them by society.
Sat Nov 16, 2019 8:00 PM – 10:00 PM
Housekeeper Miso is a woman of simple pleasures: all she needs is cigarettes, whiskey, and her wannabe-artist boyfriend. Amidst the pressures of big-city life, Miso is unwilling to give up her comforts—so she ditches her apartment and couch surfs at her former college bandmates'. But as she reconnects with old friends, she gets mixed up in the complications of their very different lives. Jumping from couch to couch, Miso reconsiders her place in life and decides on a new path. Microhabitat unfolds a tender, comic narrative that sensitively details the realities of millennial women who experience economic instability, job precarity, and homelessness.
Sun Nov 17, 2019, 5:00 PM – 7:00 PM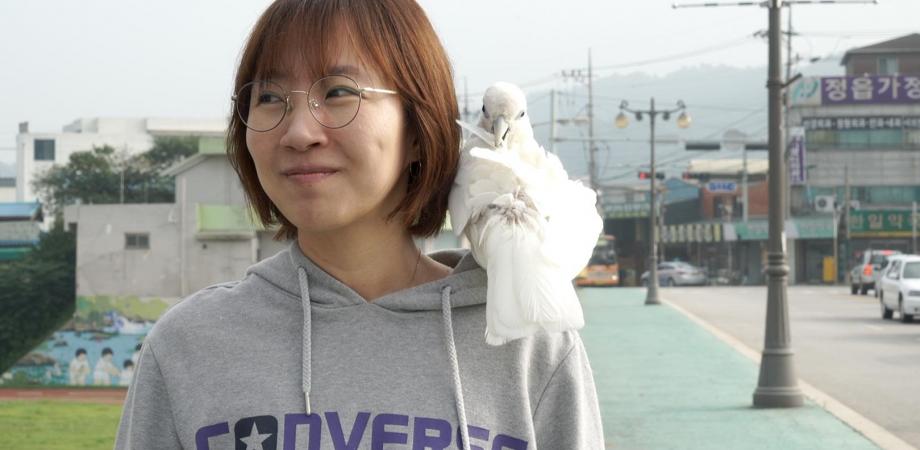 This documentary sees director Kangyu revisit her fellow ex-members of Young Feminists, a student group formed from several colleges in the '90s. Now in their forties, these women have forged their own paths, with different jobs, neighbourhoods and family types. Yet the concerns that united them years ago remain. We follow them as they continue to integrate their beliefs into daily life, as a women's health movement activist, a feminist singer, an anti-sexual assault activist, etc. This quietly remarkable documentary is a beautiful time stamp on how feminism has taken and persevered, even when the everyday always seems to be taking over.
__________________________________________________________________________________
Thu Nov 28, 2019 7:00 PM – 9:00 PM, The Fashion Pulpit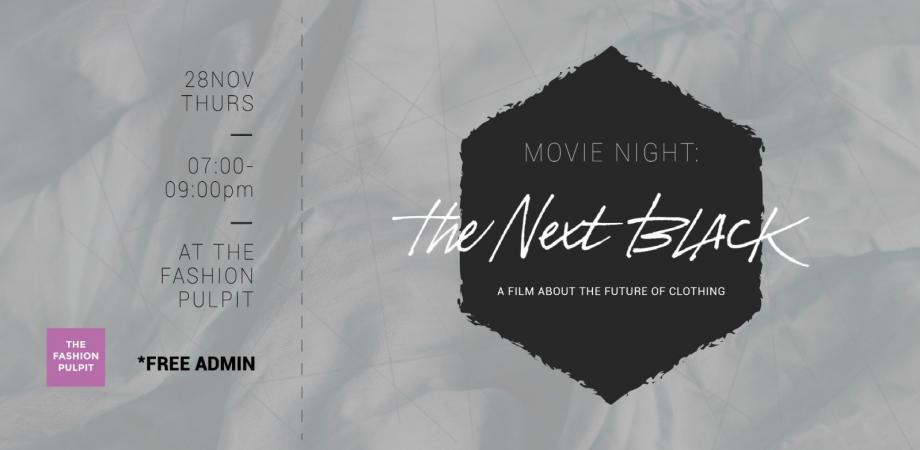 The Next Black is a documentary that brings together designers, innovators and leaders from around the globe for an open discussion on the concept of clothing. It probes beyond what we are wearing to explore how we produce clothes, how we interact with them and how we care for them. Each person we interviewed has a fresh perspective on the future of the clothing industry – and all of them are using their passions to fuel change. Some of the most critical questions on fashion business are discussed: What's the future of fast fashion? Will we return to craftsmanship and traditional methods? Quality x quantity? Will technology become part of fashion?
_____________________________________________________________________________
Returning in its 35th edition, the French Film Festival is back with a list of curated selections, featuring the latest and best of French contemporary cinema through an eclectic mix of 27 hit films and classics stemming from comedies, romance and dramas. 
Our picks:
Tue Nov 5, 2019, 7:00 PM – 10:00 PM
François, a young French-Chinese photographer, hasn't set foot in Paris Chinatown or even talked to his father Meng since their violent dispute 10 years ago. He avoids all questions about his origins, and even pretends he was adopted… until the day he learns he is going to be a father! He realizes he has to get back in touch with his roots and come to terms with his past. Pushed by his wife, he finally decides to go see his dad and tell him the good news. It's time to go back to Chinatown! His quest to reconnect with his roots is going to be tougher than he thought!
Screening followed by a Q&A with the screenwriter and actor Frédéric Chau, and actor Steve Tran
Thu Nov 7, 2019 8:00 PM – 9:40 PM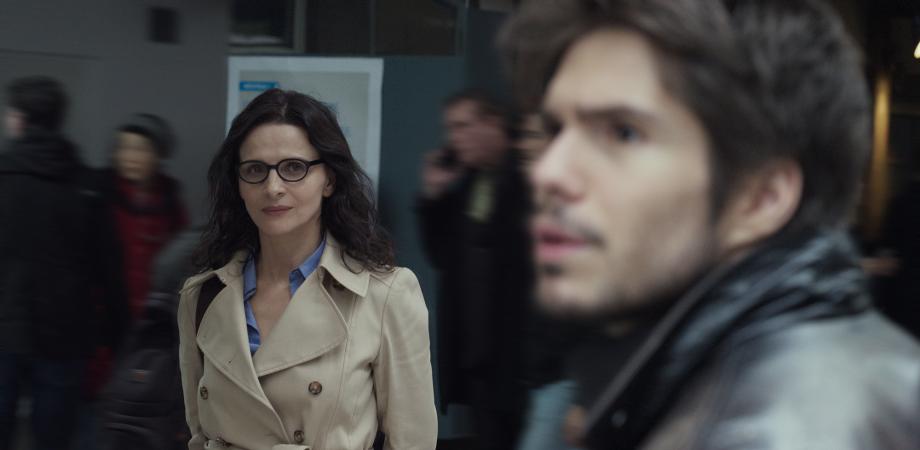 To spy on her lover Ludo, 50-year-old Claire Millaud creates a fake profile on social media and becomes Clara, a beautiful 24 year-old. Alex, Ludo's friend, is instantly enamored. Claire, trapped by her avatar, falls madly in love with him. Although everything is played out in the virtual world, the feelings that blossom are quite real. A beguiling story where lies entangled with reality.
Fri Nov 15, 2019 7:00 PM – 8:55 PM
The film acutely evokes social and contemporary issues, where the collective world is once again at the heart of everything : social workers, volunteers, health professionals all striving to take care of autistic teens. As usual, the two filmmakers go all out with their love of humanity, their belief in the life of the group, and humor as the first and ultimate defence in human relationships.
_________________________________________________________________________________
Fri Nov 8, 2019 7:30 PM – 10:00 PM, The Arts House
House of Hummingbird is a touching coming-of-age drama centered on the quiet, unexceptional eighth-grader Eunhee. It is 1994 in Seoul. The South is in the grips of World Cup fever, while the North mourns its recently-deceased dictator. Euhee registers all of this only in passing. Drifting through her days, she feels like an outsider everywhere: at school, where she struggles to find meaning in the friendship of her peers, and at home, where family life consists of putting up with her parents' constant quarreling and her brother's bullying. Yet, through it all, nothing really moves her— that is, until she encounters her school's new Chinese tutor and, with unexpected intensity, an unlikely friendship develops between them.
________________________________________________________________________________
If you're an insatiable film buff on the constant prowl for alternative cinema, be sure to check out the eclectic series of film screenings on Peatix here.