What exactly is FREE to you? RAW Moves, a local contemporary dance company, explores this through movement in an intriguing mash-up of both dance and…
The Trees And The Wild - An emerging Indie band with grand ambitions, you'll want to get in on how they got discovered by a…
Figure8 Agency, an active promoter of Indie music bands, shares with us their triumphs, struggles, and motivations as a music promoter here in Singapore.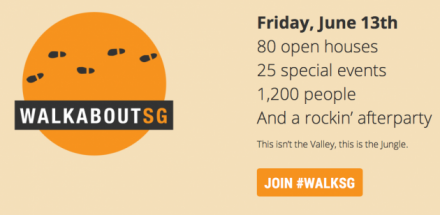 Visit 90+ startup and technology companies in a day at Walkabout Singapore!
The conductor of NYC's most beloved new choir reveals all about Ghostlight
Sigma Contemporary Dance gives us the inside scoop to their upcoming second full length production, A Double Bill: Light/Shadow et. Optical Delusion, which brims with…
An aid for the lifelong pursuit of party crashing.