Hari Raya Haji may have come and gone but the holiday mood is still in the air. If you did not escape the city and still find yourself in Klang Valley, there is a whole range of activities for you to pursue this weekend.
Get started on a new passion project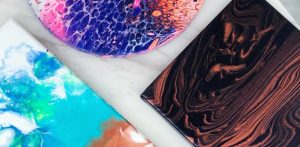 Embark on a new hobby at RIUH's series of creative workshops. On Saturday, marvel at the patterns free flowing paint can make and create your own. Through The Pouring Art Workshop by Craft At No.7 you will learn different techniques and pouring mediums to create acrylic pouring art. No prior experience required, plus you get to take home your masterpieces.
Details: Aug 25, 2.30pm at Art Printing Works, Bangsar.
Be inspired by some local storytelling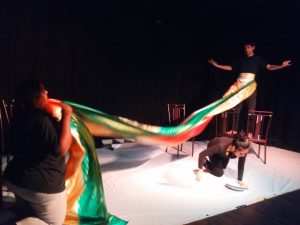 Two local theatre productions are staging this weekend, to inspire you and get you thinking about your place in this world.  An originally written play, The Becoming Of is a story about a woman's journey dealing with society's expectations. She finds freedom through self-discovery and learns to be the best version of herself. Produced by The Observers' Playground, this play is written by Thasha Gunaseelan and inspired by her own personal story with hope to empower women in discovering their own identity.
Details: Now to Aug 26, Twenty20Two, Petaling Jaya.
Cikgu Disiplin Sekolah Aku tells the story of disciplinary teacher Cikgu Mail in the quest to make his school a 'cluster school'. The school would rise through the ranks, because only the good students with good grades would get assessed, without being brought down by the bad grades from the problematic ones. At least, that was the idea. Despite the school administration feeling like they're winning the numbers game, the students are starting to rebel. This theatrethreesixty production ask the questions: Who is right? Who is wrong? Which comes first, the performance of the school as a whole, or standing up for the "stupid" students lacking a future?
Details: Now to Aug 26, Lot'ng Arts Space, Subang Jaya.
Laugh away the work week stress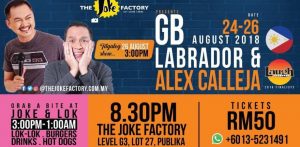 Take some time off the serious stuff and laugh out loud with two top comedians from the Philippines. Founder of Comedy Manila GB Labrador and TV personality Alex Calleja will be performing their best jokes at The Joke Factory Presents GB Labrador & Alex Calleja (PHI)
Details: The Joke Factory, Publika Shopping Gallery, Kuala Lumpur
If you find yourself in Taman Tun Dr Ismail, there is another comedy show, Crackhouse Comedy Presents : Ben Quinlan (HK). Hong Kong International Comedy Competition winner and described by America's Got Talent as one with 'infectious stage presence, highly entertaining, and 100% hilarious', Ben Quinian will take the stage.
Details: Crackhouse Comedy Club, Taman Tun Dr Ismail, Kuala Lumpur
Hap-pea Weekend!