We geddit. The thought of skipping town over the fast approaching long weekend is a tempting one. With National Day falling on Thurs (9 Aug), all it takes is a convenient day of leave to leverage on a 4-day escapade to somewhere. But with soaring flight prices, the brutal summer heat eclipsing half the northern hemisphere, and most importantly, missing the yearly glorious display that's the National Day Parade (mega singalong of your favourite NDP tunes & the fireworks yas?), do you really want to be anywhere else but home?
To help you cope with embracing your inner Singaporean and make staying home this long weekend a little more palatable, we've put together a list of events for each day from 9 – 12 Aug, each created and organised by support local yo, that will keep you happily rooted in this sunny island, giving your friends' overseas snaps a run for their money.
1 – National Day Buffet onboard the Riverboat  9 Aug, 530pm
What better way to commemorate the nation's 53th birthday than by gorging ourselves silly, paying homage to our favourite national pastime while catching the National Day fireworks in all its unobstructed glory?  Hop onboard Steward's Riverboat docked at Marina South Pier and feast over not 1 but 2 BUFFET spreads. Pick from "Tex-Mex Fiesta" and enjoy the Texan-Mexican specialties like Turkey Quesadillas, Buffalo Wings, Chicken Chimichangas and more, or head straight for the "Flavours of Singapore" & indulge in local classics, served with a twist along the likes of asam-infused Salt Baked Whole Salmon, Salted Egg Seafood murtabak, or char kuey teow, fried with your choice of pasta.
Get your tickets here
______________________________________________________________________________
2 – Imagine: Future of Entrepreneurship, Innovation and Progress 10 Aug, 9am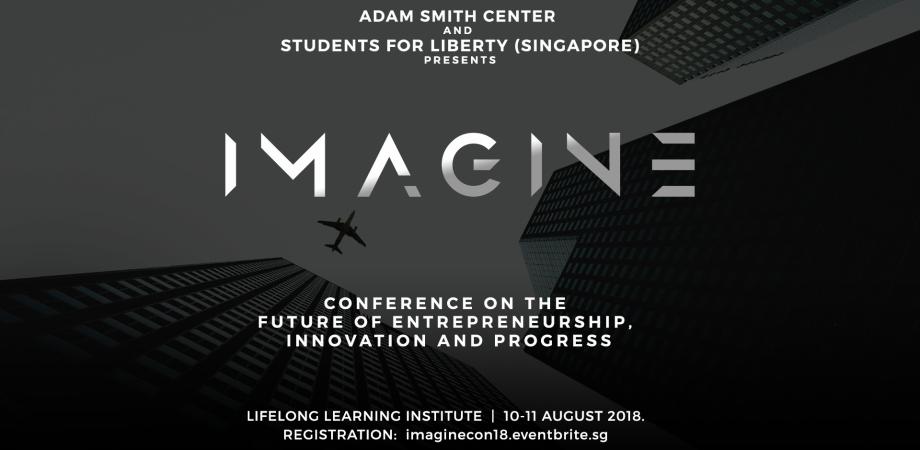 Perhaps there is not a more appropriate time than National Day to consider how further progress can be brought to a nation once challenged by a void of natural resources barely 53 years ago, that relied on astute policies to propel the state from third world to first. How can entrepreneurship and innovation impact progress? Brought to you by the Adam Smith Center in Singapore, Imagine Conference is an annual event dedicated to promoting humanities education in the tradition of economist & pioneer of the political economy, Adam Smith.
Featuring both local and global thought leaders, this 2 day conference explores future-shaping ideas revolving around this year's theme of "Future of Entrepreneurship, Innovation and Progress", across 4 tracks that dives into the "Future of Work", to the "Future of Finance", "Future of Healthcare" and the "Future of the Developing World". Engage in robust discussions over issues such as ethics of organ trading, the impact of automation on work, the disruption posed by Blockchain technology poverty in developing countries and learn from academics, local entrepreneurs and business professionals from all around the world.
Get your tickets here
__________________________________________________________________________
3 – Oasis Rooftop Pool Party 11 Aug, 2pm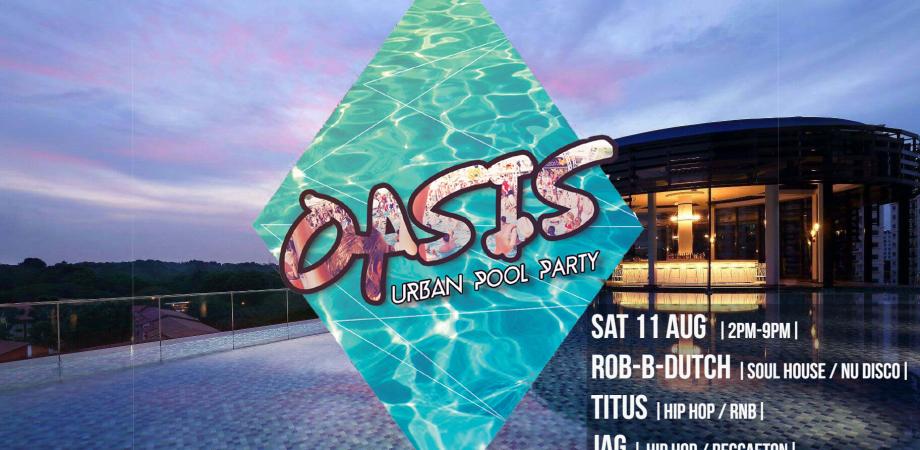 Plunge into the weekend with this rooftop pool party, brought to you by the party folks at Hazel's guestlist. Look forward to lounging on poolside bean bags while grazing a bronzy summer tan or dip into the jacuzzi, watching your friends top over the giant pool floats. Whether you're there for the chill or channeling that summer vacay, get ready for a splashing good time that won't break the bank.
Get your tickets here
_____________________________________________________________________________
4 – Fictionalising the Japanese Occupation by Meira Chand, Cheah Sinann and Warren Kalasegaran 11 Aug, 530pm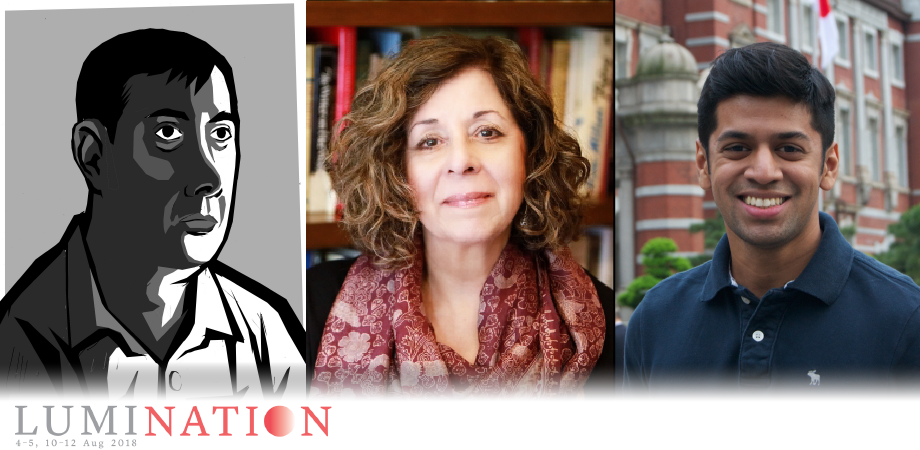 In the modern era where alternative viewpoints sometimes hang precariously on the same perimeters with misinformation (we're looking at you Alex Jones), what role can Fiction play in the shaping of historical narratives? In this panel session that examines the panelists' own works of fiction that explore multiple facets of the Japanese Occupation of Singapore, find out what can alternative narratives and stories tell us about the way history is experienced by individuals in contrast to the collective consciousness.
Get your tickets here
______________________________________________________________________________
5 – Music and Makan – Violin Virtuosity! 12 Aug – 530pm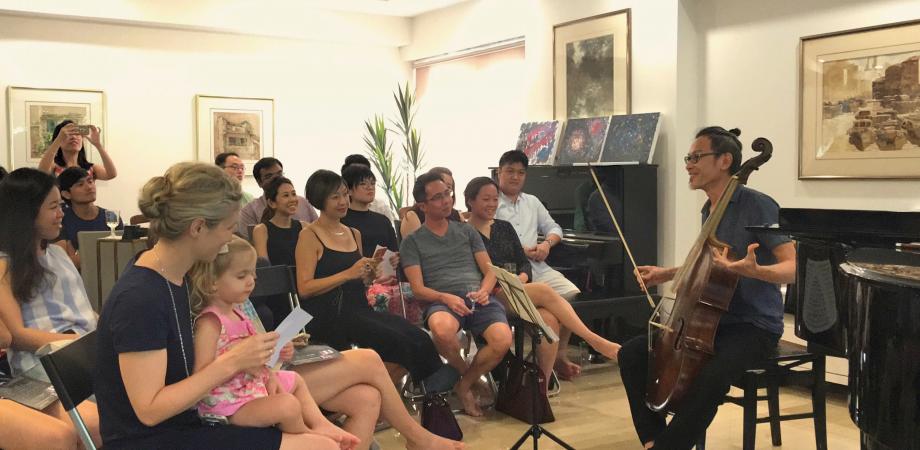 Go for the music & stay for the makan. "Music & Makan" is the brainchild of Beverly Hiong, a classical musician by training who's set on bringing classical music to the masses through the sharing of a communal meal. Going into its fifth edition, the sunday's session themed "Violin Virtuosity" will feature three of Singapore's leading violinists, Alan Choo (baroque violin), Yang Shuxiang (violin) and Dr. Cherie Khor (piano) in an all-violin programme that will showcase the brilliance of the violin from the earliest of works on the modern violin's predecessor to romantic showpieces, set in the comforts of a residential living space. Listen to works by Biber (not that one), Bach, Wieniawski and Shostakovich while sharing a meal prepped by Chef Matteo Pertoldi – not too shabby a way to wind down to a Sunday evening.
Get your tickets here
_______________________________________________________________________________
So there you have it! Whether you're a foodie who thrives on insta-worthy food snaps, key resident of party town or an aspiring intellect fuelled by critical thoughts, there is something that promises you good reason to stay in the sunny island this National Day weekend, all whilst indulging in the good company of family and friends. After all, this is where you won't be alone, for this is where, you know it's home.
Looking for a bigger smorgasbord to take your pick from? Head over to Peatix or download the iOS / Android app and discover your next experience that tells a story.