Planning an event and seeing it through is a heck of a lot of work. It's also a learning experience where you improve with each subsequent event. Of course, you shouldn't expect perfection because, more often than not, there will always be something that goes wrong.
Nevertheless, these bumps can be kept to a minimum if you avoid the common pitfalls that inexperienced event planners often find themselves in.
1. Not assuming the worst
Have you ever heard of Murphy's Law? It states that if something can go wrong, it will. This is the mindset you need to have. Some people may believe this type of thinking is overly negative, but you need to have your plan B's in place.
Everything on your checklist should have an alternate plan. Take the catering, for example, is there a second establishment you can order the food from in the event your first choice is unable to accommodate your order? How about the presentation? Is there a second speaker on standby in case the one scheduled for your event backs out last minute?
Being ready for unexpected scenarios ensure that you have a quick solution and prevents you from getting caught off guard at a most inopportune moment. There are plenty of apps for event planners that help you stay organized with backup solutions ready to go if need be.
2. Not consulting with your partners
Partners can come in the form of in-kind or cash sponsors, media, booth exhibitors, and speakers, and so on. Each will have varying degrees of involvement in your event. Some will be happy to leave everything to you to decide, while others will want to oversee every step. Regardless, always be in contact with your partners at every stage of the planning phase to ensure they're kept up to speed with what they should know and that you understand what they want to achieve out of being involved with your event. Never assume or think you know what they want.
Sure, you're the planning expert, and you can certainly make recommendations based on your experience. Remember, though, create a win-win situation. After all, it is a partnership.
3. Using an inappropriate venue
There is no such thing as a one-size-fits-all venue. Of course, clients may pressure you to secure a lower cost venue; this is where you should recommend for a venue that is suitable for the event even if it means footing a higher rental fee. There are many factors that must be taken into consideration when selecting a venue, such as:
• The capacity limit; a venue that's too big can be just as counterproductive as a venue that's too small
• Designated areas for smoking, making phone calls, etc.
• VIP lounge if investors and special guests will be in attendance
• Multiple rooms if there are going to be multiple workshops and meetings going on at once
Never assume that a venue is suitable for the event simply because the facility is designated as an all-purpose or multi-purpose room.
Read on Slideshare: 5 things to look out for when choosing your venue
4. Not ensuring strong wi-fi or phone receptions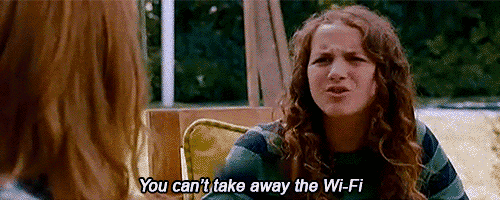 These days, phone reception and Wi-Fi access are no longer considered amenities; they are practically an essential requirement. If attendees are struggling to make a phone call, or if they can't use their tablets because of poor Wi-Fi, then they are not going to be happy campers, and it is almost certainly a complaint that will show up in post-event surveys.
This will reflect badly on your client, which in turn will reflect poorly on you. Test the Wi-Fi and phone reception at various points of the facility and be sure to take notes of areas where reception may be lacking or nonexistent. Identify these spots so staff members can redirect guests to areas where they can get a stronger signal.
5. Plan the same type of event time after time
Most companies plan multiple events a year. The majority of the attendees will also comprise of past guests. To keep them returning, you have to provide some form of novelty, or else they will lose interest by the second or third event because it's all same ole same ole.
You have to find a way to switch things up. This goes for both the event itself as well as the marketing campaign leading up to the event. With the former, consider new implementations, such as:
• New promotional gear
• Different speakers
• Different venue
• Catering from a different establishment
• Digital signage and interactive kiosks
For the marketing aspect, change how you promote the event. This may include incorporating social media contests, or changing the type of contest if you done them previously. You may also include new offers that were not available previously, such as a buy 2 get 1 free special.
6. Spend beyond your allotted budget
To make money, you have to spend money; that's a given. If you spend more than you rake in, though, then you terribly mismanaged your budget. As the event planner, you need to come up with an expected cost estimate and compare that figure with the budget your client hopes to stay within. If you feel you will need to spend more, then let the client know this. Otherwise, if you spend beyond what your client has allotted, it's clearly not going to sit well with the entity that hired you.
Of course, there are always unforeseen circumstances that may make you have to spend more. This may include having to fly in an alternate last-minute speaker, penalty fees for leaving the venue a mess, and so on. This is why you should advise clients to set aside a "fee reserve" to be used for unexpected overhead costs.
7. Not incorporating technology
The technology era is in full swing, so prove to the attendees that you are in with the times. Your event has to be tech-friendly in more than one way. One of the best methods is through mobile integration and a customized event app that allows personal setting modifications. In addition, consider using interactive kiosks and digital signage systems for a truly engagement-worthy experience.
Simply enter "interactive kiosk" on YouTube, and you will find an assortment of such kiosks in action. This should inspire you to come up with your own kiosk ideas suitable for your type of event and promoted products.
It's All a Part of the Learning Process
Even if you follow all the tips above, you're still going to ultimately make a few mistakes. Don't worry, though, it's these mistakes that make you a better event planner as times goes on.
---
This is a guest post by Dan McCarthy, Event Manager at JD Parties, an event management company based in the UK. Dan has five years of event project management under his belt. He has worked on many successful events, and currently he shares his knowledge by writing on the company blog. Follow him on Twitter @DanCarthy2.