Although we've always been staunch supporters of quality events at Peatix, we came to the realization recently that maybe we weren't being quite staunch enough. After all, events, along with war and smartphone addiction, are key in differentiating humans from beasts. Thus it was that the Peatix Mini-Grant was conceived and birthed: a modest event-subsidization and human nature-bolstering initiative for the most promising and interesting events around the country.
Mini-Grant applicants were asked hard-hitting questions like: have your organized events in the past? And, what event are planning now? The quality, to say nothing of the quantity, of the responses blew us away. There were 5ks, roller discos, sustainable food festivals, pop-up dinners, fashion shows, classical music dessert tastings, conferences and dance parties.
And although we would have liked to make it rain grants on everyone who applied, we had to pick the top three organizers who we ascertained to be carrying out the most vital and inventive work within their communities.
So we present to you, with much pride, the inaugural class of Peatix Mini-Grant grantees in all their grant-filled glory…
1. Heshima Kenya–Fashion Challenge
Heshima Kenya, a nonprofit based in Chicago, works with girls and young women from Kenya who have lost their families due to war. The organization provides shelter, education and community outreach services, among them an income-generating program whereby the young women hand-dye scarves, which scarves are then incorporated into looks at the Fashion Challenge by some of Chicago's most heralded designers.
Of her scarves and their use in the show, one 18-year old artisan said, "I am so happy. It makes me want to produce beautiful designs for people all over the world." The 2015 Fashion Challenge takes place November 12th, and shouldn't be missed if you're within a 500-mile radius.
2. University of Washington Vietnamese Student Association–Banh Mi Run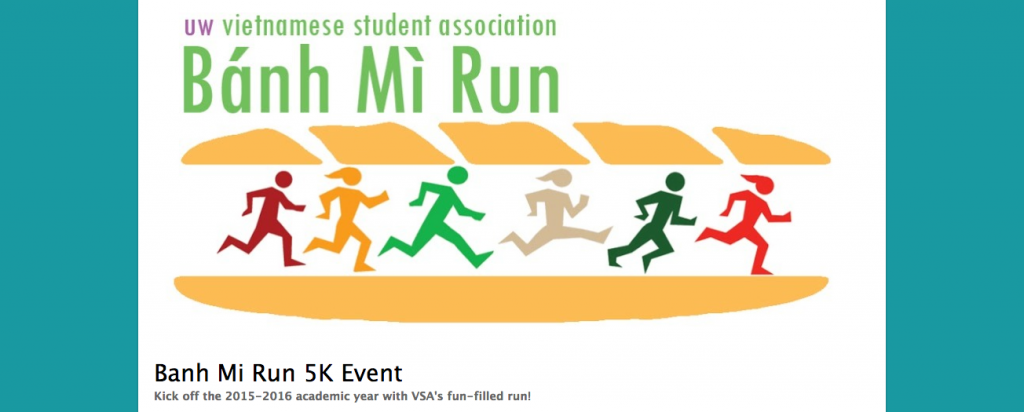 The Vietnamese Student Association at the University of Washington has come up with a downright brilliant way to get people outside and running: entice runners with post-race Banh Mi. If you aren't privy, Banh Mi is a Vietnamese take on a sandwich, which in the opinion of this author and a bevy of others, has at this point surpassed the American sandwich in terms of sheer fresh tastiness.
The inaugural 5K is this October, and ushers in not only the school year but what may in retrospect be seen as a golden age of sandwich-reward-based running.
3. Resonance: The South Asian Awareness Network 2016 Conference
The University of Michigan's South Asian Awareness Network attracts over 400 students from Michigan and across the midwest to its annual conference. Speakers from around the world will mine the nuances of the contemporary South Asian identity, bolstering SAAN's mission to spread awareness of the social justice issues surrounding South Asian and South Asian American life.
Congrats to all of our grantees! Given the enthusiastic response to the Mini-Grant program, there will surely be more opportunities to get money and get paid in the coming months.