The inaugural Peatix Live Festival 2021 brought together musicians, artists and homegrown community creators across Singapore, Malaysia and Japan on Sep 30, Oct 1 and Oct 2.
The festival kicked off at 7pm with the musical delight of Anne Weerapass who enchanted audiences with some hit songs and sultry jazz. Following the band was Leandra Lane on her soulful guitar and right after that, audiences were treated to a special concert with Sarawakian musician Reening Lau performing a range of classic hits, Malaysian music including his own original tracks.
The next day, we learnt about building a startup in Malaysia from The Hacker Collective co-founder Ming who offered honest insight into the failures and struggles as well as a possible roadmap on how to succeed in entrepreneurship.
Later in the afternoon, we received more business insight from Fave founder Joel Neoh who shared his journey to becoming one of Malaysia's prolific entrepreneurs. B2B marketing consultant Bob Low followed the fireside chat with an education hour on how to start engaging and sales converting conversations with CEOs, CXOs and decision makers. Bob took us through some impressive strategies on how to improve lead generation tactics on LinkedIn.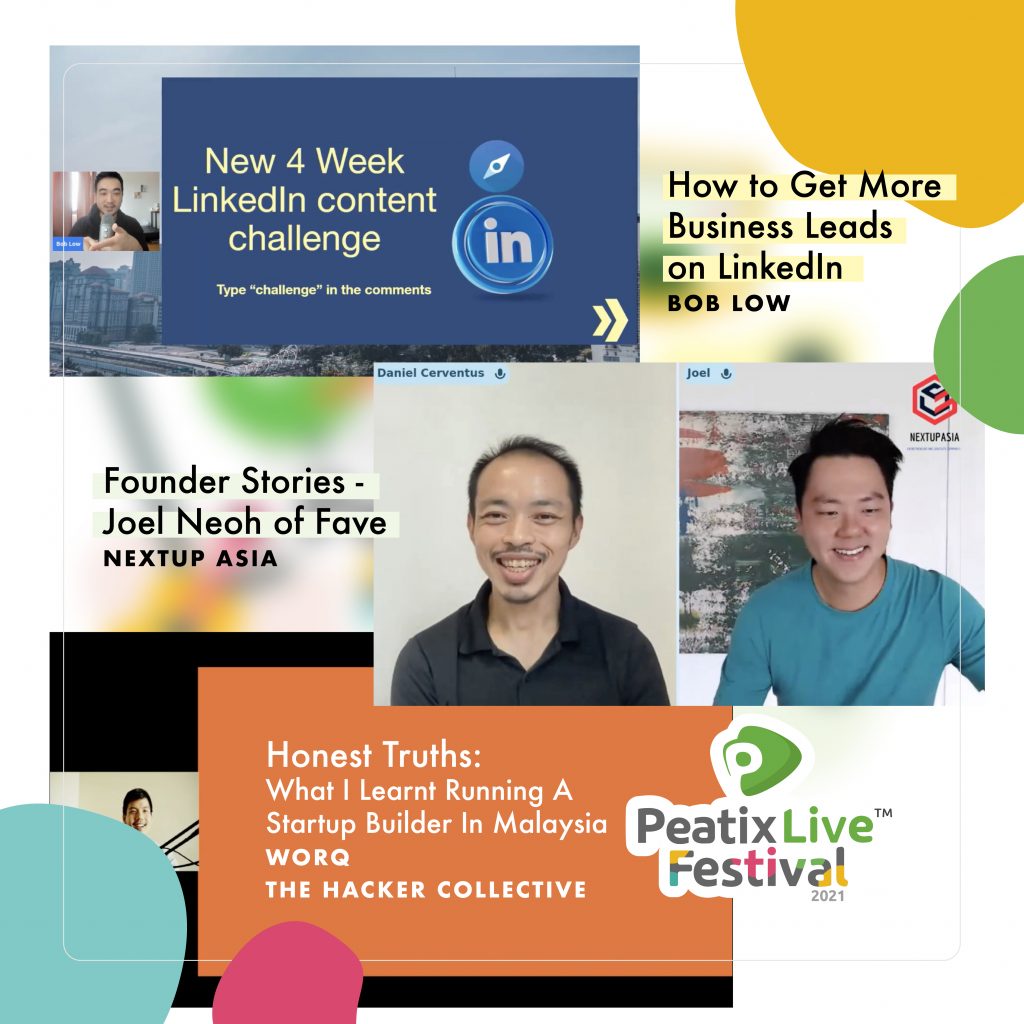 Our Malaysian and Singaporean audiences received a unique treat with the traditional Japanese Rakugo showcase. Our performer, Shinoharu, was immensely poised on stage and acted the characters of the story, with tremendous grace. Right after this storytelling affair, we witnessed a play titled 'Happy Ending' that follows the choices made and challenges undergone by 3 malay muslim females (Nur, Dewi, Nadia) who found themselves stuck in having to work inside a massage parlour. Their performance truly captivated audiences.
On Friday night, Malaysian musician Ray Cheong performed some of our favourite songs and original tracks, with his trusty acoustic guitar and looper, for an excellent one-man-band show. Sealing off the 2nd day of the festival with plenty of laughs, Malaysian stand-up comedians Riezman Razlan, Raqib & Prakash Daniel entertained us with their hilarious quips and tales.
Kicking off the final day of festivities, we were invigorated by a total body workout focusing on our strength and core with Nadia. Soon after we got off our exercise mats, we enjoyed a joyous tour of Tori Town Art Festival featuring awesome performances on the temple grounds.
Inspired by Henry James's The Turn of the Screw, Japanese theatre performance 'Conclusion', written and directed by Satoshi Naka explored the paranormal with us. Afterwards we dived into an hour of self discovery and resilience building with the Own Your Story's community dialogue titled 'The Invisible Battle In Becoming Our Truest Selves'. Speakers Delia Tham, Chiron Yeng and Isabelle Thye offered tremendous insight and strategies on how we can transform our lives and improve our mental health.
Songbird Music Dreamer took us down a melodious memory lane with an epic tribute to Taiwanese singer Feng Fei Fei. Later, PE-TIK Akustik showcased some of Singapore and Malaysia's rising stars in the indie music scene.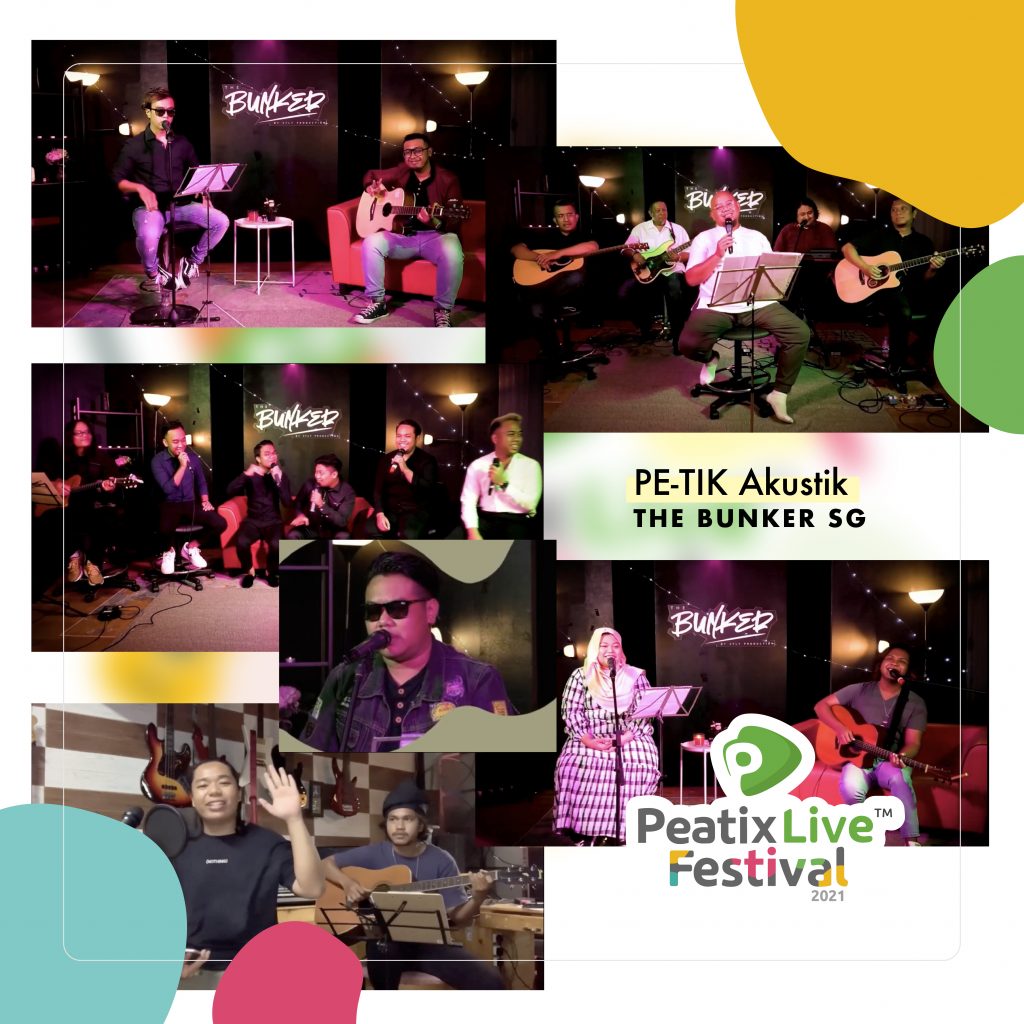 Malaysian musician and entrepreneur Masia One delivered a stellar masterclass and musical performance during How Artists Can UnF*k Themselves. In this one-of-a-kind virtual concert Masia One performed a selection of her songs as case studies of how they found an audience and monetization to help build her brand as an artist.
Some of Asia's Best Magicians Andrew Lee, Jeffrey Tam, Jeremy Tan dazzled us with their stunning and interactive performances. And finally, Malaysian singer-songwriter enchanted us all with some favourite tunes and even took song requests!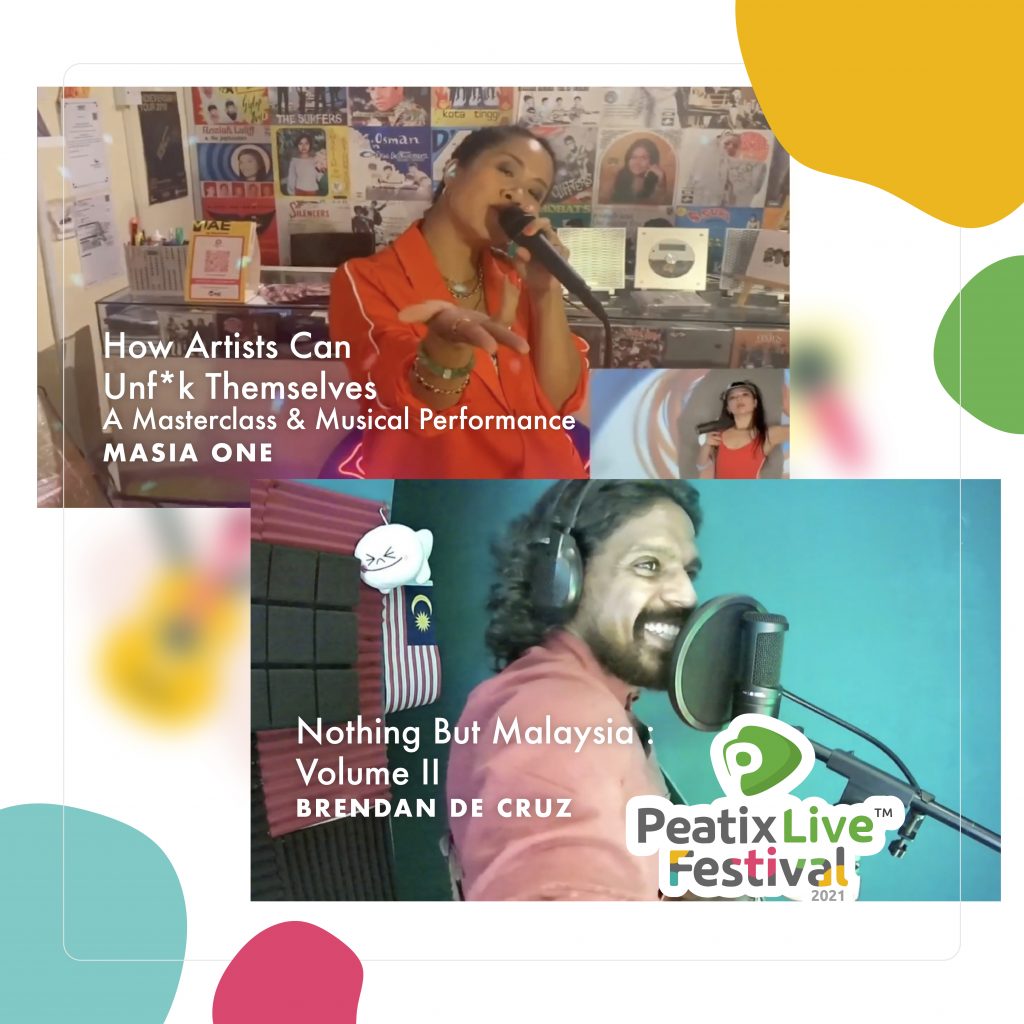 Our next event series is scheduled for Dec 9th, 10th & 11th of this year. Till then, be on the lookout for our upcoming Peatix Live events!