We are giving your event page a new look to better help you sell out your events. Check out some of these exciting changes below:
Event Summary: Important information, all in one place, at one glance.
Users can now find all the important details to your event, including the date, time, and venue, all within the same view. Tags are also now displayed here to better guide users' understanding of your event.
Share your event with a click!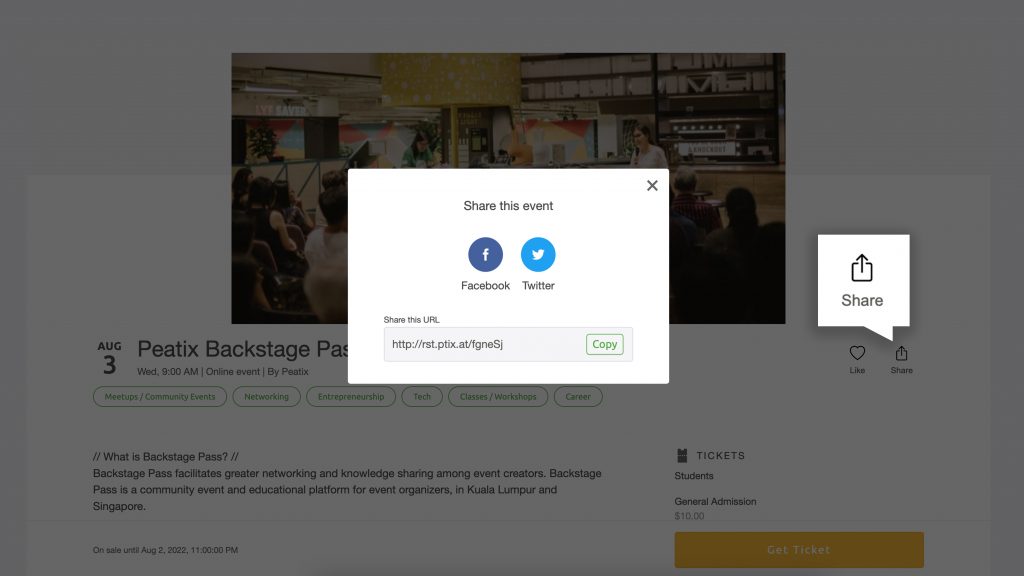 We've made it simpler for you to tell the world about your event. Simply click to share your event on Facebook or Twitter, or copy a shortened URL to promote it easily!
Get Tickets
The "Get Tickets" button is now always visible and displayed, making it easier for users to purchase their tickets anytime on the page.
Event Updates and Facebook comment section
The event updates section which displays previous versions of the event page and the Facebook comment section have been removed to give the page a cleaner look.
As a reminder of good event management practice, we always recommend that organizers notify attendees of any change relating to the event or if updates have been made to the event page after it's been published.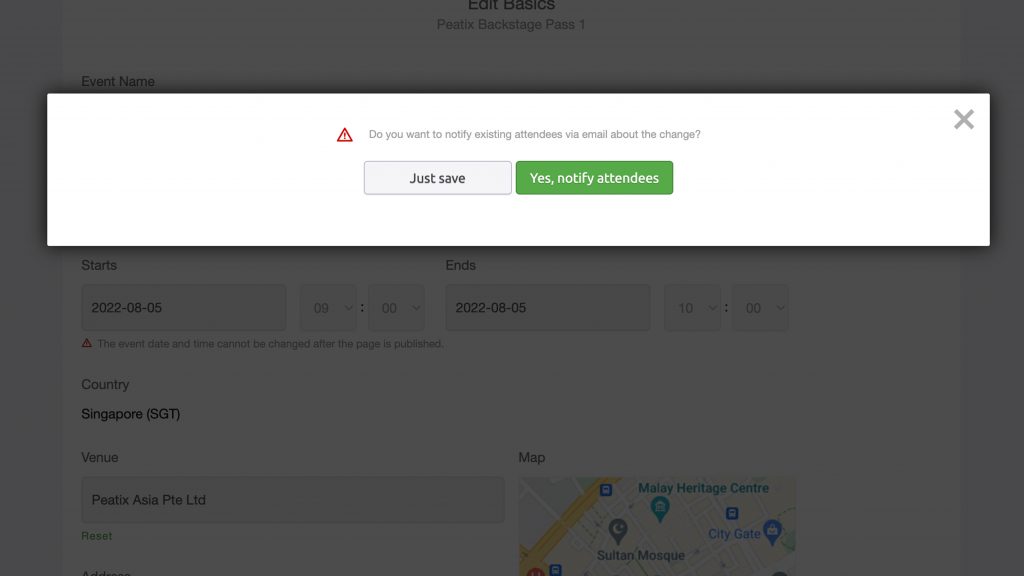 More information on notifying your attendees regarding event changes and updates here.
Facebook comments posted before 4 August will also no longer be visible on the page.
If you have used the comments section to provide event updates to your attendees, please contact your attendees via the 'Message' feature in the "Attendees" tab instead.
More information on using the message feature to contact your attendees here.
____________________________________________________________________________
We hope you enjoy the new look of your Peatix event page. Please rest assured that these changes were made to serve you and your attendees better. Should you have any questions or need assistance, please reach out to us at: peatix@peatix.com .