The past year has been quite a journey and we're glad to be able to share in the joy and anticipation of attending and organising events with you!
Journey with us as we reminisce over the past year – it's definitely been an event-ful one.
Peatix in the press and on a mission
In March, Peatix received US$5 Million in Series B funding to work on features that matters most in creating a great event experience for both organisers and attendees the world-over!
Since the funding…
ColorSync, our patent-pending event check-in technology, was made available to any event hosted on Peatix! Event organisers, this is your answer to a convenient, fast and secure way of checking attendees in to an event. No need for paper tickets, or scanning QR codes. Simply verify if the colours on your check-in screen and on the attendee's ticket matches, and if it does, it's valid.
We've enhanced our event discovery technology and the platform currently generates 17% of total ticket sales for events hosted on Peatix. We plan to do more and bring more attendees to your events!
We've expanded our team and have made our way to Malaysia!
It's our mission to continually reinvent the way people connect and experience events fuss-free, one step at a time.
In other hap-pea news
Singaporeans, you're a happy bunch! Contrary to many previous reports, nearly nine in 10 of you consider yourselves to be happy with your current lifestyle here, in part due to our vibrant events scene. No more Singa-Bore indeed! AsiaOne, Shin Min Daily News, Marketing Interactive, and a slew of other publications were hap-pea to debunk the myth of an unhappy Singaporean.
Connecting the dots, building a local community of organisers
Backstage Pass, a community event for organisers, had its tenth edition last month on how startups are using events to build a community. Browse our past sessions and pick up insightful tips on event marketing, budgeting, conceptualising and more: #1, #2, #3, #4, #5, #6, #7, #8, #9, #10.
Backstage Pass has also made its way to neighbouring Malaysia with our first session in Kuala Lumpur, bringing the local community of all who make events possible together.
Across all Backstage Pass sessions, we've become friends with the regulars and continue to make more as we meet new people! More importantly, we hope you've built meaningful relationships and gone away with useful insights on managing events and creating a great event experience. Keep in touch!
Events that took the cake
Thanks to you in sharing your passion through events and creating meaningful experiences in Singapore, we can safely say there's not a weekend or weeknight with nothing to do – discover over 300 events on Peatix!
At Peatix, we feel privileged to have the opportunity to work with many inspiring organisers and support the many amazing events you put together, even sharing in the joy of debut for some.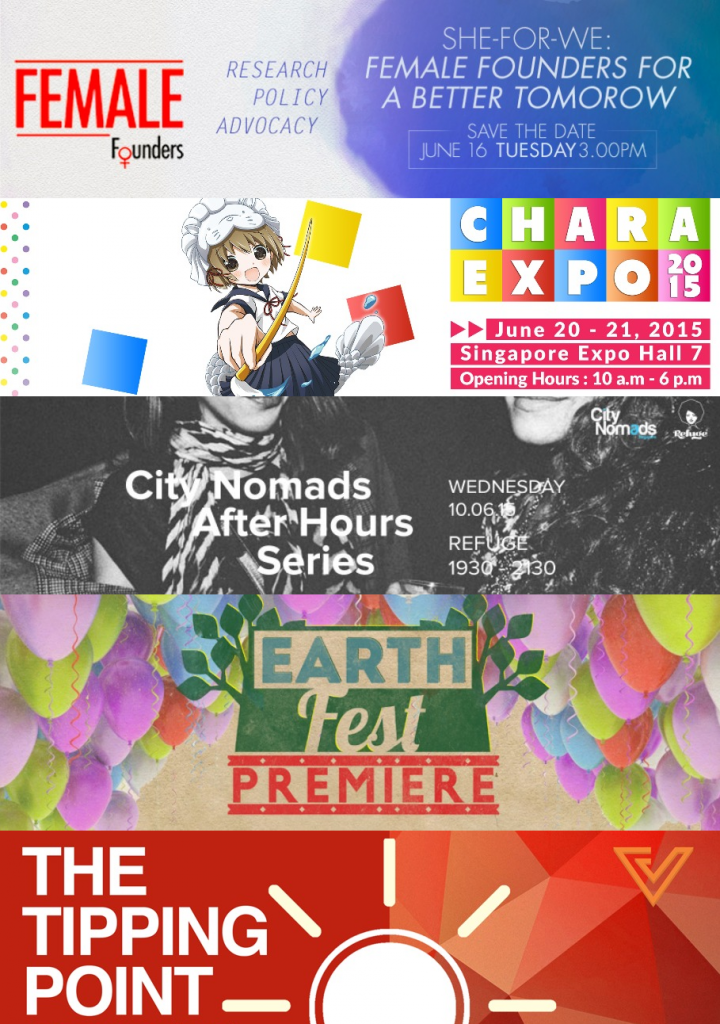 In the spirit of turning two, we're also hyped to have events who are sharing a big "second" with us – their second year running or using our ticketing platform for the second time!
Growing regionally, expanding our team

With growth comes change – this year, we welcomed on board Peatix Malaysia's General Manager, Mei Yi. (second from right in the photo). Though based in Kuala Lumpur, you'll often spot her at events in Singapore too!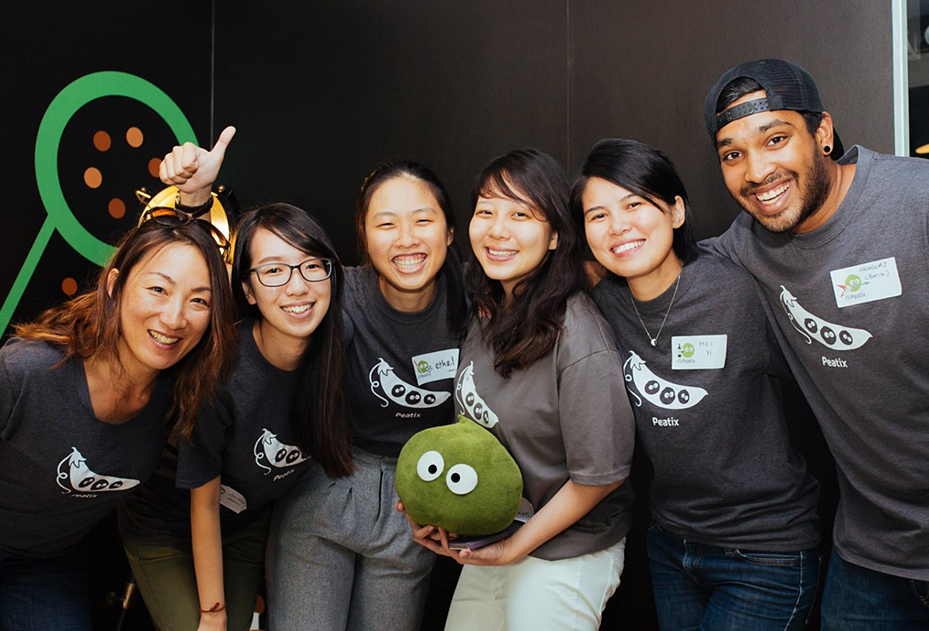 Making magic happen through events

Events are magical – they naturally bring communities together around a shared goal or passion; but without the organisers championing these events, there'll be no such gathering to begin with. So here's a big thumbs up and thanks to you for your year of hard work in making Singapore a vibrant place to be with many pockets of communities to choose from and belong to!
The team at Peatix Singapore will always be open to hearing about your next project and seeing how we can support and be a part of what you do. Let's keep making magic happen together!
As Singapore's golden jubilee draws near, we celebrate the passion that 50 local organisers enthuse through events they organise!
Stay inquisitive, young at heart, and keep discovering what our city has to offer! Experience something new today.