Georgetown, Penang – Last week, we set off to the beautiful town of Georgetown to host our first ever Backstage Pass in Penang! We hosted it at Hin Bus Depot Art Centre: once an abandoned bus depot but has since evolved into an unlikely art space that hosts exhibitions. It was the perfect place to conduct a panel session on "All you need is Art."
It is undeniable that there is an increasing momentum in the arts scene in Penang. So, what is driving this art movement? "It is a time for change in Penang. It is the ability to be part of the era that is driving the change and to have the opportunity to see what happens next because the future can go either way. Now artists have the ability to create, and they are being heard," mused Danny Mahes, one of our speakers for the night.
Of course, not all is rosy in the arts space. Just as much as the scene is growing, a lot remains to be improved and we shall tackle some of the biggest issues that were raised during the panel session.
The Panel Of Speakers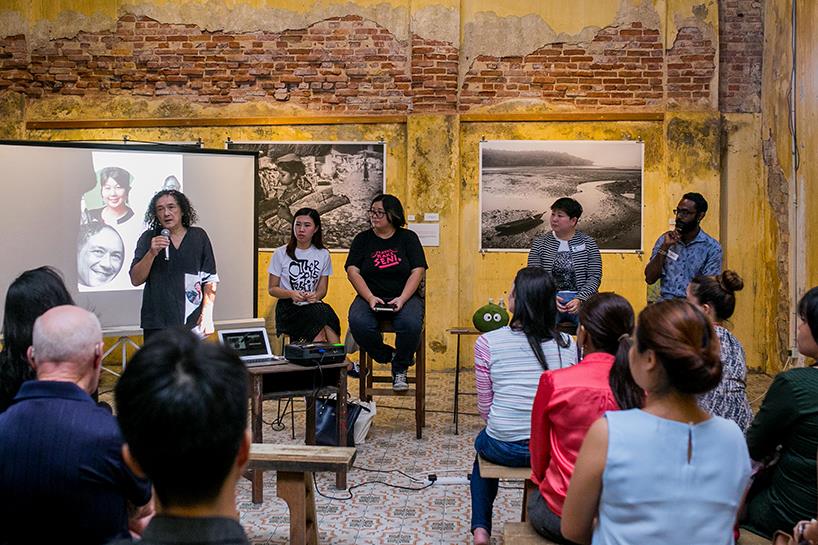 Moderator: Gareth Richards, Gerakbudaya Bookshop
A former academic, Gareth is a researcher, writer, editor, bookseller and activist who has long been associated with the arts scene – notably with film, photography and music. He founded Gerakbudaya Bookshop, Penang, the first independent bookshop in George Town. 
Speakers:
Lim Ee Loe, Kakiseni & Otherfest 
Ee Loe joined Kakiseni in 2013 and has since had a hand in driving and kickstarting various projects, including 50×50 My Malaysia – a Merdeka campaign that took her to all 13 states in the country – and recently as founding Project Manager for The Other Festival, a first ever festival of arts, heritage and food in Ipoh.
Lainie Yeoh, Kakiseni & Otherfest
Lainie is a communications designer by training, and has held numerous jobs within the arts industry and creative sector.She was sub-editor for a political and cultural commentary website, is the editor of an independent arts blog, and consultant for a performing arts company. She recently curated The Other Festival.
Karen Khoo, Coffee & Art Fringe Festival Asia (CAFFA)
Karen has been in the advertising industry for 6 years, with vast experience executing numerous exhibition overseas, across Asia and Middle East. Karen founded CAFFA together with Sasya Sebi as a way to harness the growing interest in coffee as an avenue for discovery of the work of local artists.
Danny Mahes, Say It Like You Mean It
Danny is a poet, musician and director of a mentorship program called Say It Like You Mean It (SILYMI). He believes in creating opportunities for talented young people, and removing obstacles to their success. This is the vision of the SILYMI program. It is currently in its 4th year and has grown from a monthly open mic to a year-long training program.
Money, money, money (is not available)
The term "starving artist" has been thrown around for fun, but this is a serious issue. Many artists are not able to pursue their art because it is not a sustainable lifestyle. They spend their whole lives honing their skills, but are often asked to work for free for "exposure." But "exposure" doesn't put food on the table!
The panel emphasised the importance of ensuring that event organisers pay the artists well for their engagement while keeping the prices of tickets affordable so that audiences could afford to purchase them. This is a fine line that event organisers must thread to ensure fairness.
How can they achieve this?
#1: Sponsorships from bigger brands  
Sponsorship is one of the ways that event organisers can raise capital for their events, so that they can balance their finances. Bring on board sponsors whose vision aligns along with so that they can collaborate and leverage on each other's strengths to create a brilliant event.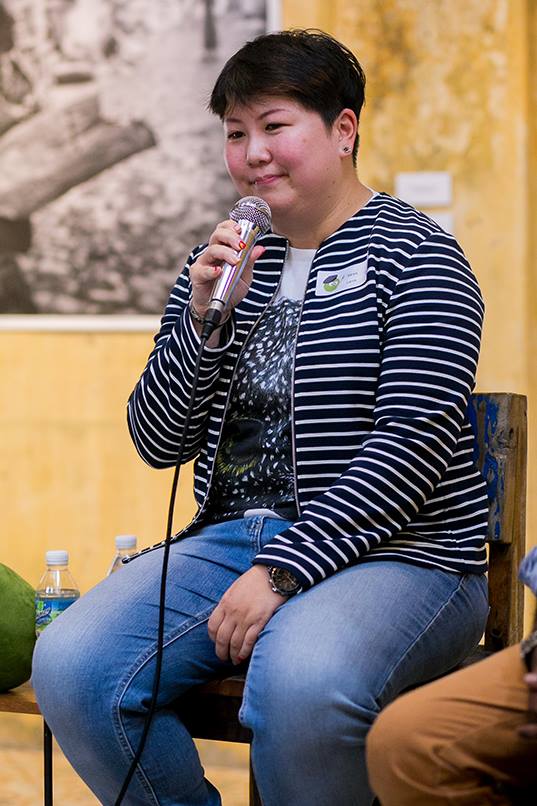 Karen shared about her collaborations with Nescafe. Bringing onboard sponsors, corporate or private, requires planning and some extra work on the part of organisers but if it gets approved, it can work in the favour of the event. You will be able to cover logistics for example, and keep the cost of tickets low.
#2: Keep overhead costs low
Lainie said that often times, event organisers tend to rack up overhead costs because they would plan an event very traditionally. When budget is a constraint, event organisers should think differently and determine what they can do to cut costs! Is it possible to make a stage from recycled materials? Or even do it in an unconventional space so not only will the experience be unique, but you save on costs incurred.
Building an ecosystem from the ground up
With the ecosystem in a very nascent stage, the relationships between the different players in the community are still being figured out. Danny raised the example of how cafes and artists need to build a better relationship with one another.
For instance, when artists are looking for places to perform, they usually try to do so in a cafe. But cafe owners feel like it is the responsibility of the artists to bring in customers. If artists have the ability to draw in sold out rooms, why would they need the cafes in the first place? Instead, the mindset should that the cafe should have a brand that they are the spot to be to discover great talents. This way, regardless of who is performing, they would still have a sold out room.
Relationships that needs to develop further:
– Support between critics, mentors with artists
– Between artists and organisations
– Between artists and audiences
The role of media in the scene
Event organisers have to go down to the scene and not just work on organising an event, but promotion of events and artists as well. This means networking and building relationships with PR and media partners. Why is this important? Getting the word is just as important as being able to control an emergency PR crisis. Having the media on your side will help you handle any situation expertly.
Bring Art to The People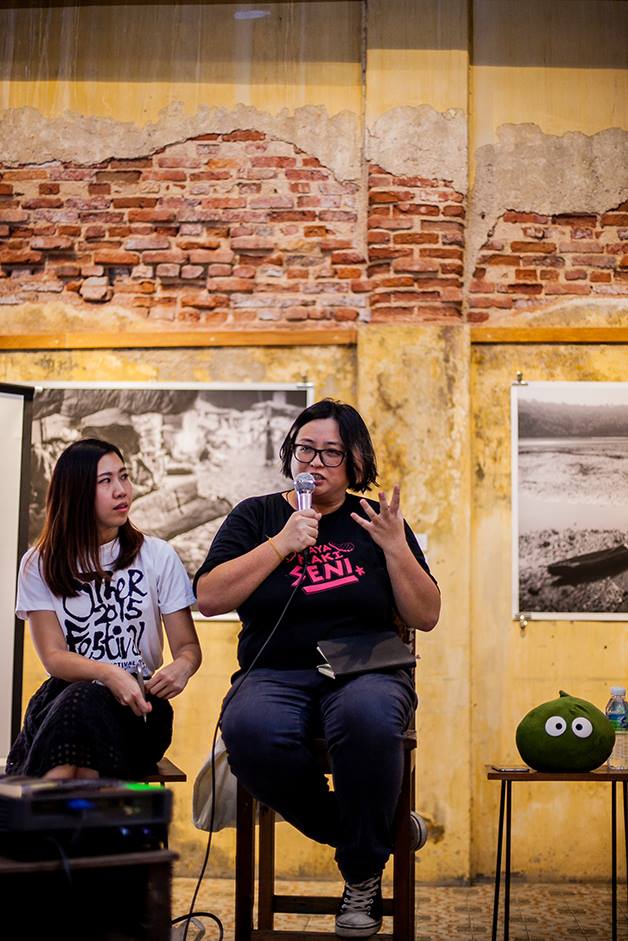 Art should be democratized and be made accessible to everyone. If people aren't going to the art events, then bring the art to the people. Take risks on projects. For example, the Kakiseni International Arts Festival was held at Pavilion KL, a major shopping complex. Over 5 days, a black box theatre in the middle of the centre court showcased international and local productions, dance audition and workshops, art activities, busking, and traditional games.
Lainie said in her closing statement to laughter across the hall, "Be honest. Be brave. If things go tits up, just deal with it. If people complain, you probably deserve it."