Event attendance can range from a size of four for a workshop all the way to a size of thousands of people for a festival. Regardless the size, imagine if you're able to activate each attendee to be your event's marketing mouthpiece to their social circles, knowledge of your event (be it an ongoing or a future one) could snowball without you even spending any advertising money!
We offer eight suggestions on how you can transform your attendees to be your event ambassadors.
Image credit: giphy
1. Live up to expectations
Attendees of your event have made the conscious choice to spend time and / or money to be at your event. If your event has lived up to or went beyond their expectations, they will leave feeling satisfied and would be more likely to recommend your event to others they know will find it helpful too.
2. Create hype and mystery for your next event
Establish a sense of excitement and anticipation before your next event as early as you can so previous attendees will be aware you have something in store. At this stage, you won't even need detailed visuals — the more mystery you can create the better. Leave past attendees in bated breath for what you will reveal next. With these visuals, encourage your event's most avid fans to share them on social media and recount their experience at previous events!
Read more: 4 groups you should interact with on social media to increase your event's reach
3. Listen to their wishlist
Poll attendees for what they want to see at future events! Not only is this a good opportunity to manage expectations by tactfully rejecting certain ideas, but by crowdsourcing specific advice from them (eg. "We're thinking of a food truck, recommend us your faves?") and following through on promising suggestions, you can bet that there'll be people out there telling their friends "See, that was my idea!"
4. Reward previous attendees with a discount code
Here's a tip to event marketing: Maintain an email list of attendees to your event! Attending your event indicates interest in what your event has to offer to them, and they'll more likely than not be keen to hear about future ones should your event meet their expectations. In so doing, create a discount code to reward them for having attended previous sessions, and encourage them to share the good news with their friends by including a one-click share button in your email using email tools like Mailchimp. You can easily create discount codes on Peatix and track how many ticket buyers have used it to see the effectiveness of your email campaign.
Read more: An organiser's must-have event management tool kit: 12 web and mobile tools for events
5. Throw a pre-party (or two)
Who says parties need to be after an event? Try hosting a pre-party in the lead up to your event instead! It's a great way to get attendees pre-acquainted with one another in a casual setting, and you're bound to have people taking photos and sharing their experience on social media. This generates both hype and interest for your actual event, potentially leading to more ticket buyers.
Who's up for a supper pre-party? Credits: @hypercasey
6. Surprise them at your event
Everyone loves a good surprise – be it an unannounced well-known band or speaker, a giveaway, falling confetti, or whatever suits the occasion. The extent of the surprise would be dependent on your event's budget. People love being in the know and sharing something exciting, interesting, or intriguing – with the proliferation of smartphones these days, you can be sure attendees will be ever ready to capture and share the moment with friends, even if it is for a disposable Snapchat memory.
7. Reward attendees who spread the word
On social media, you're able to see who's interacted with, shared, or retweeted your posts or tweets. Surprise them by acknowledging them in a shout-out during the event and rewarding them with an event-branded freebie they will find useful! Chances are, they'll be pleasantly surprised, share about what just happened to them with their social networks, and in turn, incentivise other attendees present to spread the word about your events in future – that's positive reinforcement at work.
8. Have a photobooth or an instant Instagram photo printing service
It's got better angles than a selfie, is great for group photos, and makes everyone feel like a VIP. You could either go DIY or hire service in your locale. Either way, invest time beforehand to make or discuss with your service provider to create an array of fun, wacky, and cute props, text signs, and placards that clearly conveys what your current event is about in order to generate interest amongst your attendees' social circles in being at an ongoing or future one.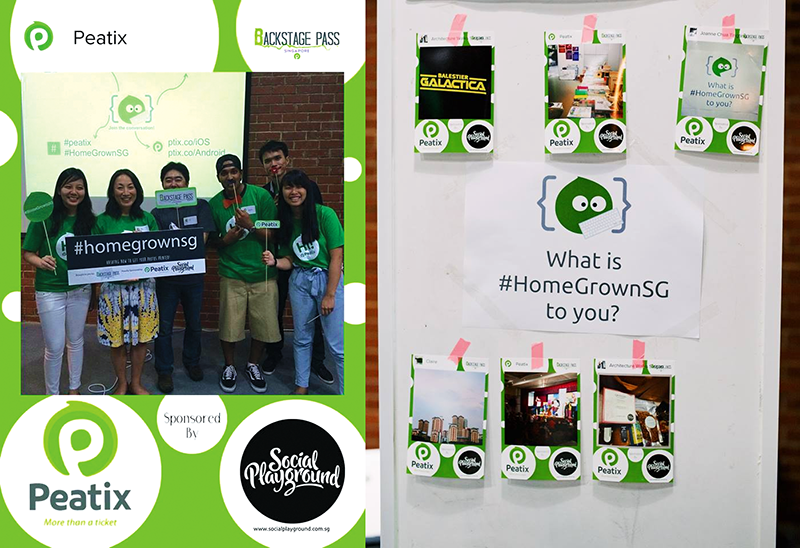 These are certainly memories you can keep and hold.