Incorporating the sense of touch is often a challenge, how can you do so even if your event is not a typically hands-on one?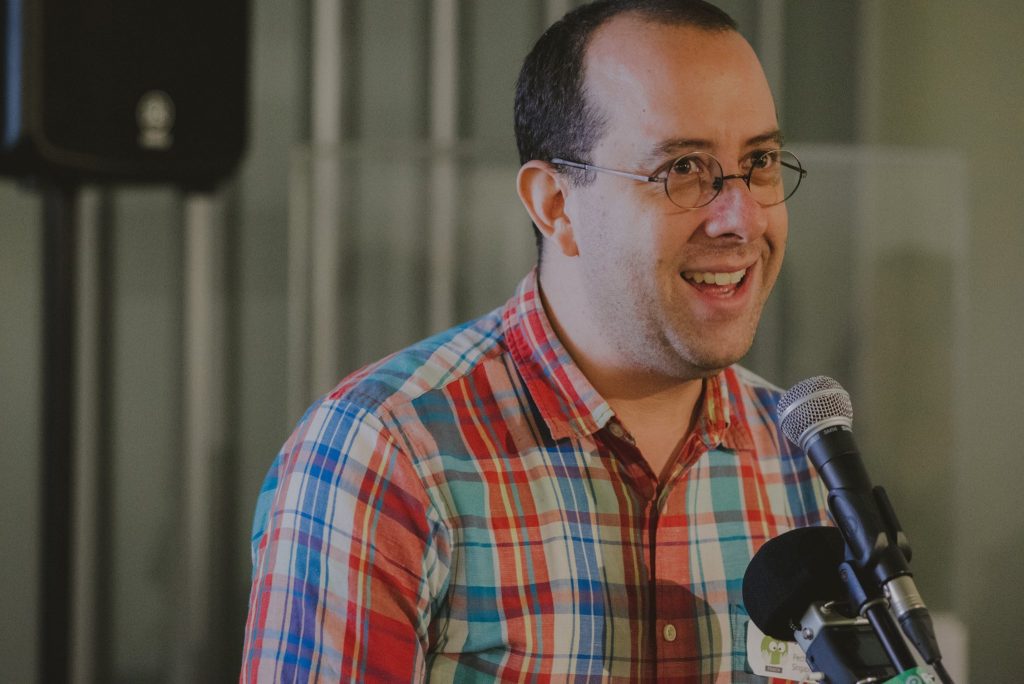 Jonathan Siegel, the co-organiser of PechaKucha Nights Singapore, a global talk series where speakers give presentations in a 20 x 20 format, in other words, running through 20 slides in 20 seconds on a topic typically in the creative field. He gave his event a hands-on twist and shares how you too can put in hands-on elements.
Know your audience well to determine the sort of experiences they will value. Jonathan actively run surveys and get feedback through their Facebook page. They also gauge audience reaction at events to define interest in a topic on whether to cull it or keep it for future events. Attendees are also asked questions at the door, before and after events. Pooling together this collective knowledge gave Jonathan and his organising team a good sense of the type of content their attendees were after when attending a PechaKucha Night.
Identify if you or your speakers or performers can include any hands-on interactions that can amplify other aspects of your event and would pique the interest of your audience based off your knowledge of who they are. For example, at PechaKucha Night, Jonathan requested of a speaker who's experience was in virtual reality to conduct two kinds of workshops, one tailored to kids and the other to business professionals. This helped to inject a better understanding of the technology and a deeper sense of appreciation when it came to the speaker's talk. It also enabled the event to be suitable to a wide range of audiences.
Want more? Learn about amplifying the other five senses to create a memorable event:
Sight
,
Hearing
,
Taste
,
Smell
This content was a part of
Backstage Pass
, a community event for organisers. Follow
Peatix
to be kept up to date of future events in your city!