International Women's Day is upon us! Every community is enriched by the presence and contribution of women. This year, we're diving into the theme 'Embracing Equity' by taking a closer look at how communities practice equity in their efforts to include women in their initiatives. From little choices to grand actions, every step towards creating an environment for all people to thrive and demonstrate our abilities is a step that counts.
We're shining the spotlight on 5 women across various regions, backgrounds and teams of Peatix to share stories about the communities that empower them.
In our fourth installment of this interview series, we have Monika Srivastava, who is a Quality Assurance Specialist at Peatix and an active participant of the Indian expat community in Tokyo. Monika shares with us about the important work her community does and how they've continued to provide support for Indian migrants living in Tokyo.
Hello Monika. Tell us about the communities you're part of that continues to bring you a lot of joy.
Hello! I would say that I'm part of many communities in Japan, and currently I'm part of the Connect India and Japan community. This is an online community where we support fellow Indians living in Japan in a variety of areas ranging from food, travel, any visa support, employment opportunities and Japanese learning. The one community that brings me lots of Joy's Indian women in Tokyo, you know, since it's a platform for Indian women to connect with each other, collaborate, share our ideas and interests, and also support our journey here in Japan. Since it's an online community, we do organize physical events as well, so it gives us a chance to meet each other.
What is one activity that you do with your community which you enjoy the most?
The one activity that I enjoy the most in my community is festival celebrations and cultural gatherings like Diwali and Holi festival. Since, you know, we are away from our country, we do miss our home, especially during these festivities, and women of my community make sure that these festivities are celebrated in a very joyous manner by organizing lots of events, fun activities and food that lets us meet and greet people.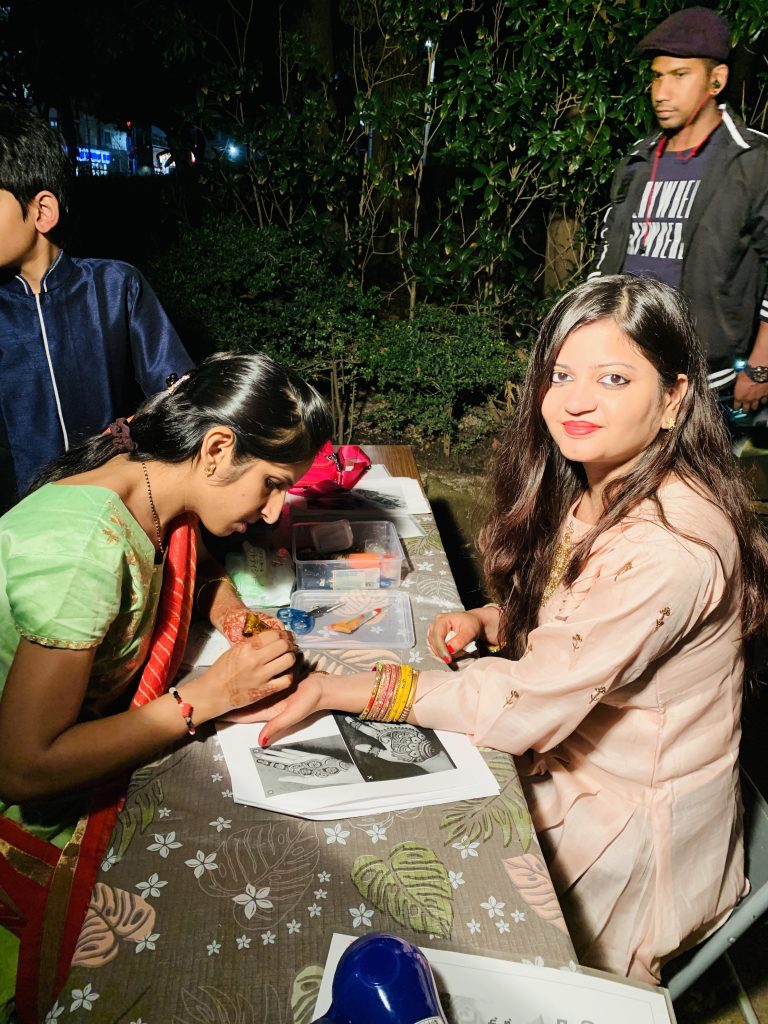 What are some of the ways that your community has embraced equity especially towards women?
I feel that equity for women starts with financial independence and self confidence. Indian women in Tokyo have helped a lot of dependent visa holders/women who were earlier working in India, in finding lots of employment opportunities through connections via common networks to help them become more financially independent.
How does your community empower you?
It helps me in finding inspiring stories of lots of women who believe failure is just a stepping stone for greatness. They are not afraid to fail. And this inspires me to be a better version of myself.
What can groups/communities do to embrace and include women better in their programmes/organizations?
I believe communities and groups should provide women with more decision making and leadership roles, because these roles require skills that women possess and can contribute a lot towards an inclusive and progressive growth of an organization. I would conclude this with a saying by Michelle Obama, and that is, there is no limit to what we as a woman can accomplish.
In conjunction with International Women's Day, Peatix is also featuring the best events and communities that celebrate the occasion throughout the month of March. Discover an empowering experience at peatix.com