TED (Technology, Entertainment, Design) – what started out as a one-off event in 1984 has now grown into a coveted conference and a global movement for ideas worth spreading through independently organised TEDx events.
TEDx events typically showcase videos recorded from the main annually hosted TED conference and host invited speakers to share ideas around a thought-provoking theme.
TEDxWeldQuay in Penang, Malaysia, is a prime example of the far-reaching influence of the TED format! Spearheaded with the aim of inspiring, changing and cultivating the minds of the Penang community, the organisers of TEDxWeldQuay have invited a broad spectrum of local and international change-makers to speak and inspire hundreds of Penang-nites each year.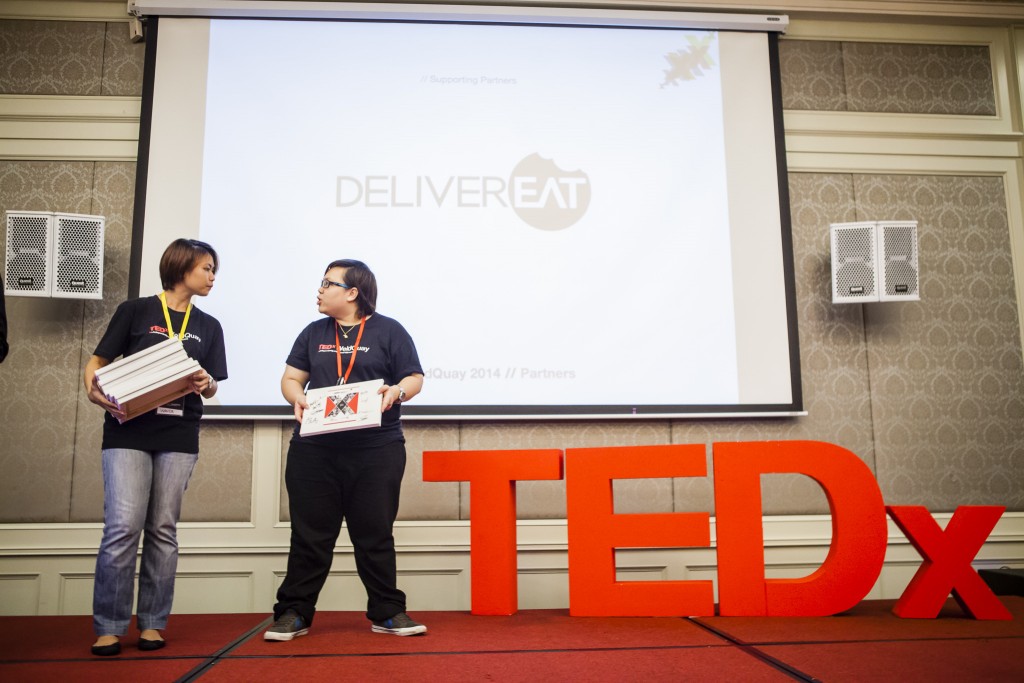 We go behind the scenes with Yee Ling and Wanida, the curator and co-curator respectively, of TEDxWeldQuay to find out what spurs them on, challenges they face organising TEDx events, and their wish for Malaysia is in it's 58th year of independence!
What's the one thing that excites you most when you get up each day?
Wanida (W): Getting out of bed is probably the most difficult task for me but i guess it gets better after a good breakfast. But seriously, what is exciting for me is actually being in Penang and knowing that there are so many things that you can do every single day that is new and exciting for yourself or, even better, for the people around you.
Yee Ling (YL) : It takes a miracle for me to try to wake up each day since I like working till the wee hours but what really excites me is working on your own startups cause you will never know what will happen or who you're going to meet and what you're going to learn.
Tell us in one sentence what TEDxWedQuay is about.
W: I think this one is totally for you..
YL : ><!! Our event wants to connect people, spread ideas and inspire positive action.
What inspired you to kickstart TEDxWeldQuay and what do you hope to achieve from organising the event?
W: I came on board for the second TEDxWeldQuay event shortly after knowing Yee Ling and after attending the first one she curated. I thought this is such an exciting effort to be a part of and there are a lot of things that our community can learn from the event and from each other. But as a personal goal, coming from a true believer of collaborative effort, this is one of the best platforms to meet with many interesting individuals, to somehow stir up some crazy ideas amongst each other and make them happen.
Share with us three challenges you've faced in organising the event. How have you overcome each of them?
YL : We faced problems from finding team members that share our same vision, finding venues, finding partners and sponsors, staying within budget and so on. BUT we were really lucky and glad that we met people who were willing to help us out along the way. Also, not forgetting to stay positive and having the determination not to give up!
W: 3 challenges? Can we list 30? Lol …yeah whatever Yee Ling said haha
What keeps you going in running it?
W: If it means that we're bringing good to the community, why not?
YL : Giving back to the community.
Last but not least, as we reach 58 years of independence, what are your wishes for Malaysia?
Hahaha.. seems like whatever we write these days might get us into trouble but politics aside. We wish for a color-less Malaysia and Maju-lah Malaysia (won't be very Malaysian if we don't add the 'lah').
---
Discover a TEDx event happening near you, or other inspirational events like this on Peatix!